Green Tea Martini Recipe
Recipes, Matcha, Cocktails & Mocktails
Share: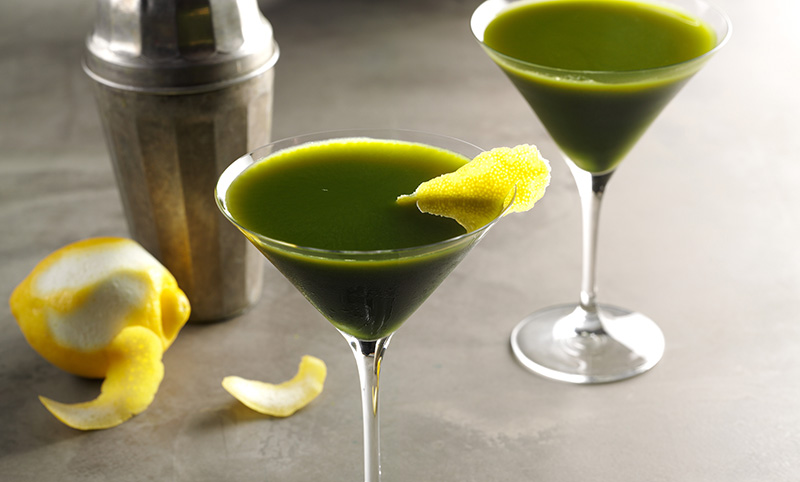 Jazz up your usual martini with this green tea twist. Learn how to make this gorgeously green cocktail here.
How to Make Green Tea Martini
Ingredients
5 oz gin
1 oz dry vermouth
1-2 drops stevia or 1 Tbsp simple syrup
Lemon peel for garnish
Step 1: Mix the Ingredients
Combine the matcha, gin, and vermouth in a cocktail shaker filled halfway with ice. Shake vigorously for 30 seconds to 1 minute.
Step 2: Strain and Serve
Strain into two glasses and garnish with lemon peel.
Check out more green tea recipes on our blog and by downloading our free Green Tea and Beyond recipe book.

READ NEXT: Seattle Sour Recipe

Featured Topics