Easy Matcha Tiramisu
Recipes, Desserts & Beverages
Share: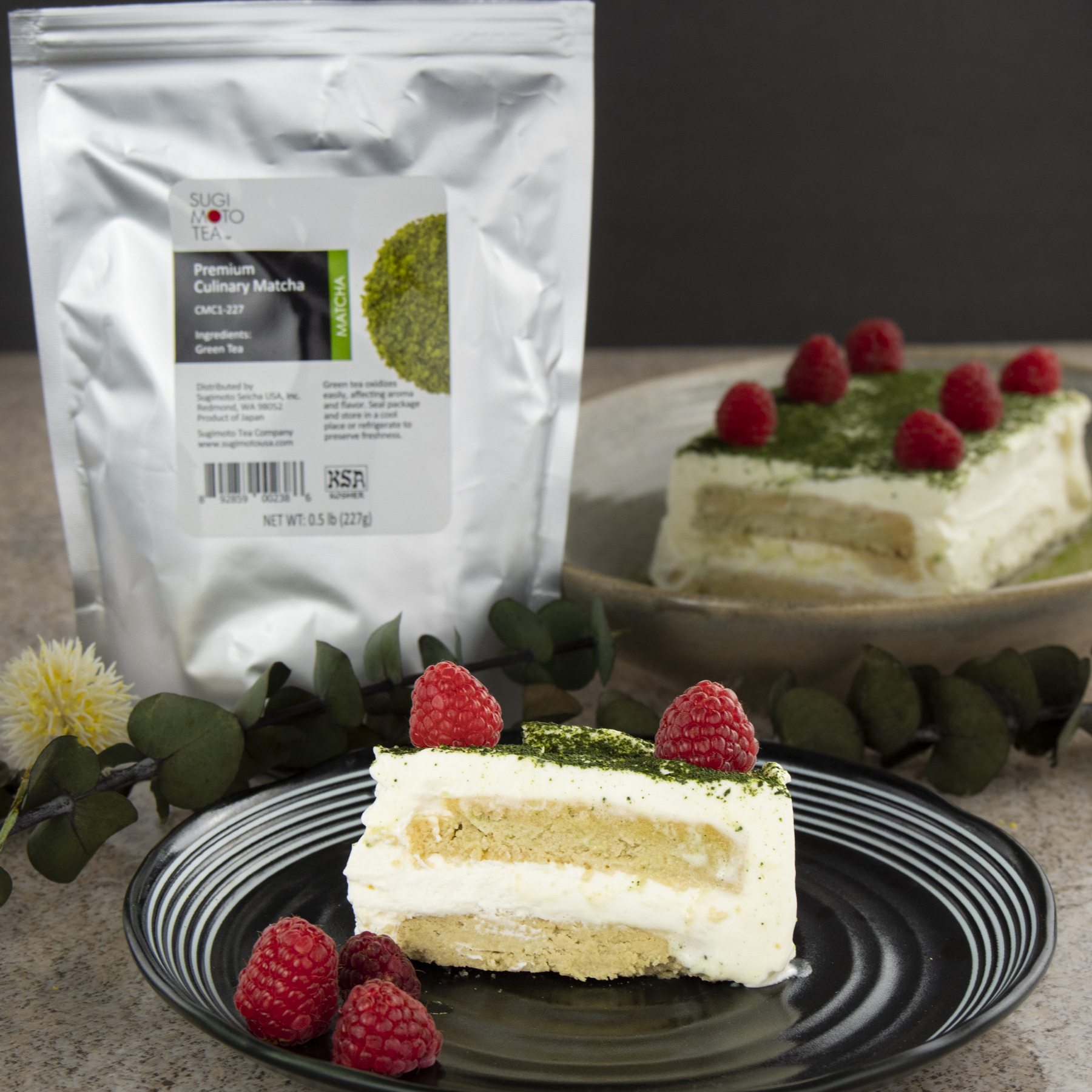 How to Make the Easy Matcha Tiramisu

Prep time: 10 minutes
Chill time: 3 hours
Serves: 8
Ingredients

1 ½ cups heavy cream
8 ounces room temperature mascarpone cheese
1/3 cup granulated sugar
2 teaspoons vanilla extract
1 ½ cups prepared matcha green tea (room temperature)
1 package of lady fingers
Matcha powder for dusting
Raspberries to garnish
Instructions
Step 1: Place heavy cream, sugar and vanilla in a mixing bowl. Using an electric mixer, whip ingredients until stiff peaks form. Mix in mascarpone cheese and set aside.
Step 2: Dip lady fingers into prepared green tea. Line the bottom of an 8x8 baking dish with saturated lady fingers.
Step 3: Using a spatula, make take your cream mixture and spread a layer on top of the lady fingers.
Step 4: Add another layer of tea-soaked lady fingers on top of your cream layer. Then, add another layer of the cream mixture.
Step 5: Dust the top of your tiramisu with matcha powder. Sprinkle with raspberries to garnish.
Step 6: Refrigerate for a minimum of 3 hours then serve.
Featured Topics