Fathers at Sugimoto Tea
When they asked me to look back at what Father's Day was like in my childhood, I first answered with "I don't have any special memory of Father's Day." That sounds cold, but my childhood memories are of my parents working hard every day. Their dedication to our company meant that we didn't celebrate many special occasions, like Mother's Day or even birthdays, and Father's Day was no exception. That doesn't mean I don't have good memories of my father and even grandfather, though, and I thought collecting some of them would be a good look into Sugimoto's history. There are three generations of Sugimoto fathers working at our company, and it's a reflection of how we've always been a family business at heart.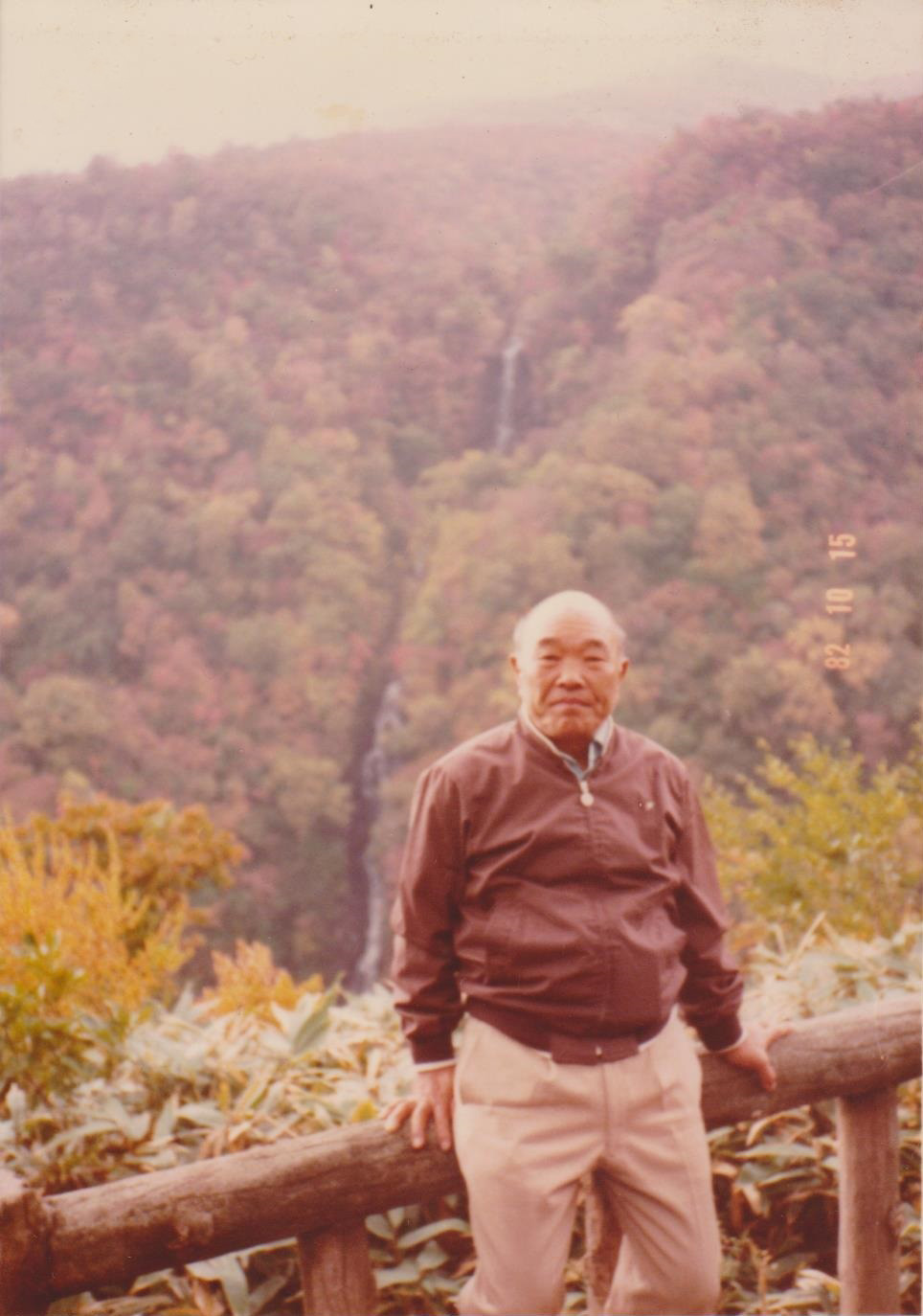 Zenichi Sugimoto
The first generation of Sugimoto father is my grandfather, Zenichi Sugimoto. When I was in elementary school in the '90s, Sugimoto's tea factory was located somewhere different. The old factory was tiny compared to our current headquarters, but it had a small attached living space where my grandparents lived. My family lived in a different house, but I remember visiting the old factory after school often. Like many other grandfathers, Zenichi always welcomed my visits and took me to the neighborhood store to buy snacks.
One of my fondest memories of my grandfather is the time I slept over. We bathed together, which is common in Japan, and he told me many old stories that I still remember to this day. Zenichi was a very internationally minded person, so it's no surprise to me that we eventually opened an American branch. The next morning after I'd slept over, he served toast and salad for breakfast instead of the traditional rice and miso soup! That was one of my favorite parts of the experience, because it felt new and exciting as a kid used to eating the same breakfast every day.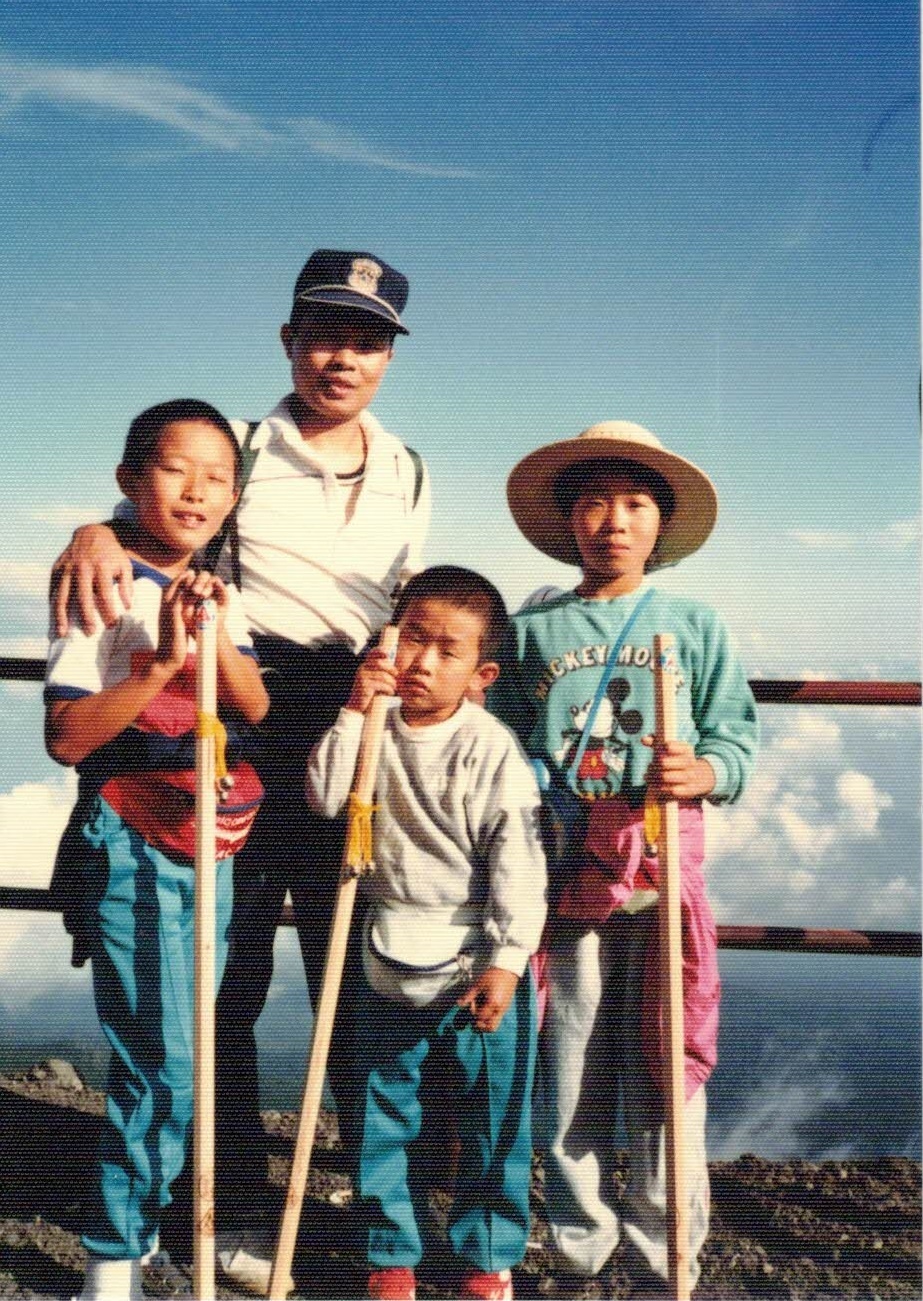 Hiroyuki Sugimoto
My father, Hiroyuki Sugimoto, is the second generation of Sugimoto father at our company. In contrast to my grandfather, who was always fun and exciting, my father was a very stubborn and strict man. He was (and still is, even though he's retired) very serious about our business and worked day and night to make Sugimoto successful. My father always said "we never forget what we've achieved through hard work." Of course, he was also serious about raising his children and giving us a variety of experiences!
We climbed Mt. Fuji once as a family when I was 6 years old. I remember it being a hard and painful experience, but I still remember how beautiful the sunrise from the peak was. It's the reason that I still believe in my father's words: I've never forgotten what I achieved through hard work that day. My first international trip was also with my father, who is just as internationally minded as my grandfather was. He loved to take me to the US, and now I live in Seattle, running our international office! The influence my father had on my life can't be overstated and I would not be the person I am today without it.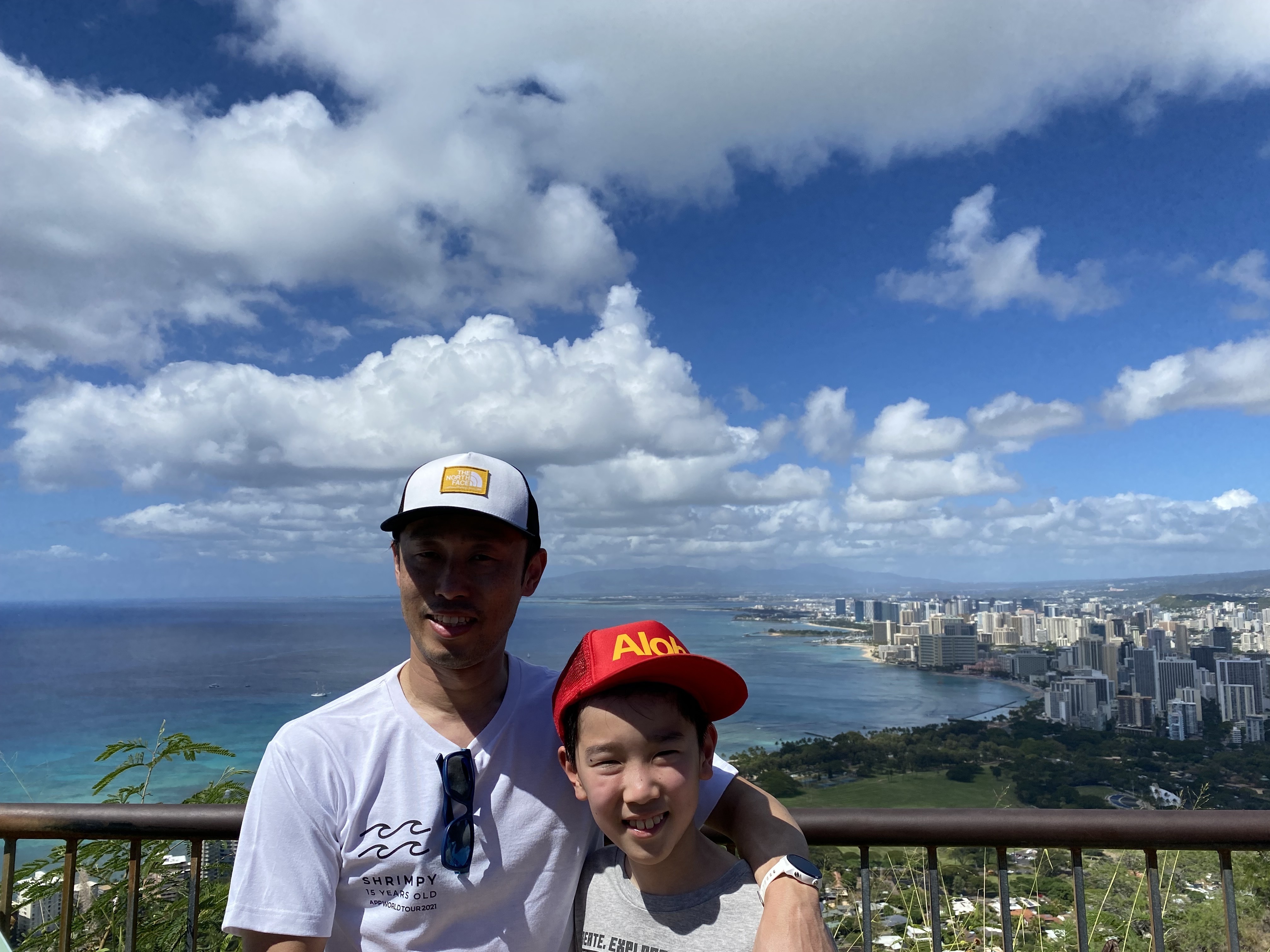 Kyohei Sugimoto
I'm the most recent generation of father to work at Sugimoto and I've been enjoying parenthood. Like my father, much of my time is occupied by the business and I don't think I spend as much time with my 2 children as much as I would like to. Whenever I am spending time with them, though, I try to give them a variety of experiences the same way that my father did for me. When we went to Hawaii for a recent family vacation, we climbed up to Diamond Head and I hope that they won't forget that experience the same way I've never forgotten climbing up Mt. Fuji. Hopefully they'll also come to understand that things achieved through hard work aren't easily forgotten.
Due to the family business, however, my children have visited Japan many times and I'm grateful that they get to experience inaka (countryside) life the way I did. They're growing up so fast and soon they'll be independent or adults, so I hope I can spend as much time as possible with them and enjoy my fatherhood. One day, maybe one of them will even be the fourth generation of Sugimoto to work at our company!
Featured Topics