Green Tea Ganache
Recipes, Desserts & Beverages
Share: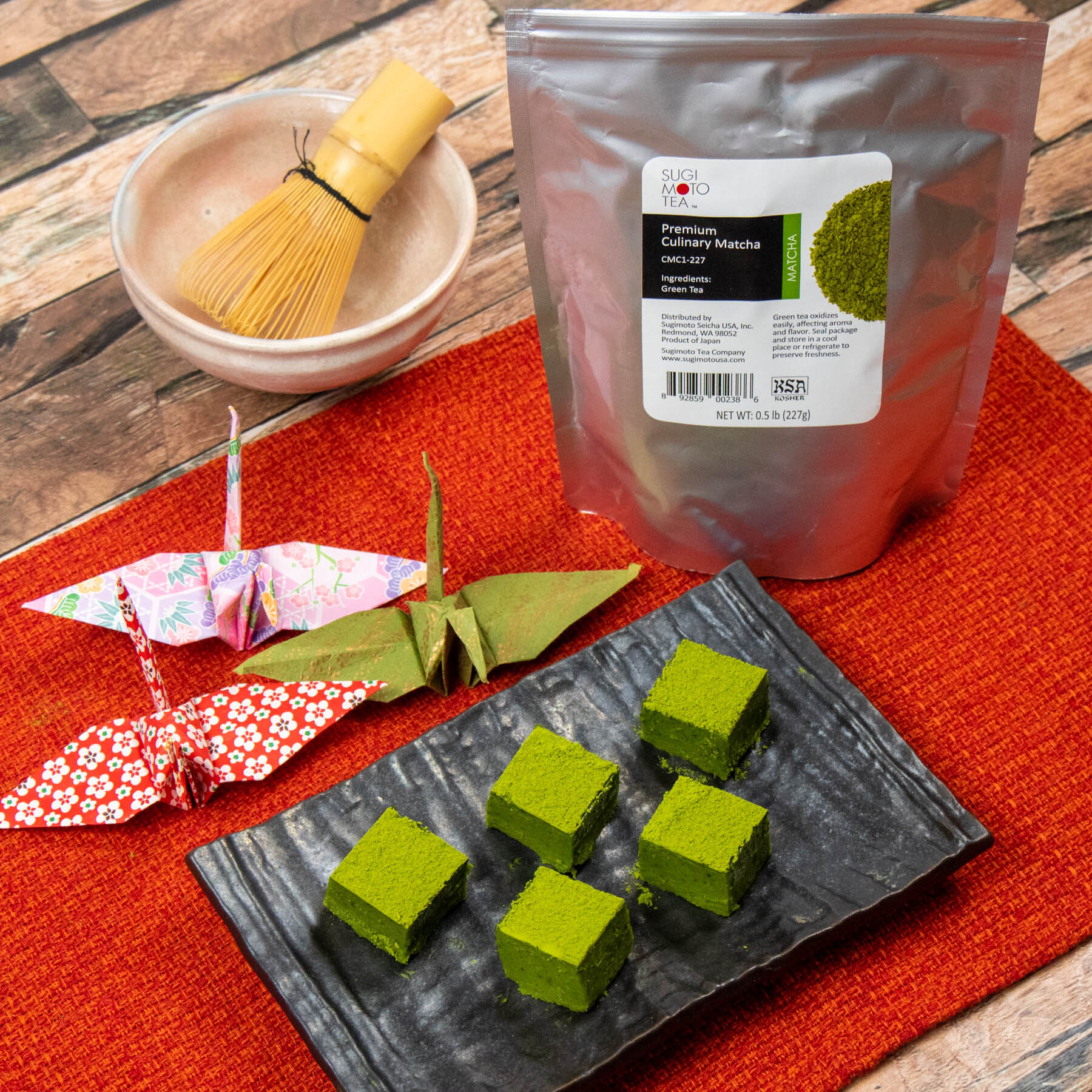 Green Tea Ganache

Ingredients

14 ounces quality white chocolate, roughly chopped
3 tablespoons Sugimoto matcha powder
1/2 cup heavy whipping cream
1 tablespoon white rum
2 tablespoons butter, room temperature
Instructions
Step 1: In a small pot, heat heavy whipping cream over medium until almost boiling. Remove from heat.
Step 2: Add white chocolate, butter and rum. Stir with a spatula until chocolate and butter are melted.
Step 3: Sift 2 tablespoons of matcha powder into the chocolate mixture. Stir to combine. If the mixture starts to harden before the matcha is evenly distributed, heat over low and continue to stir until well mixed.
Step 4: Pour chocolate mixture into a parchment paper or foil-lined 8x8 pan. Use your spatula to spread evenly.
Step 5: Refrigerate for at least 4 hours or overnight.
Step 6: Remove ganache from baking dish, dust with remaining tablespoon of matcha powder, slice into 1 ½" by 1 ½" squares and serve. Store any leftover ganache in the refrigerator.
Featured Topics