Hojicha Snowball Cookies
Recipes, Desserts & Beverages
Share: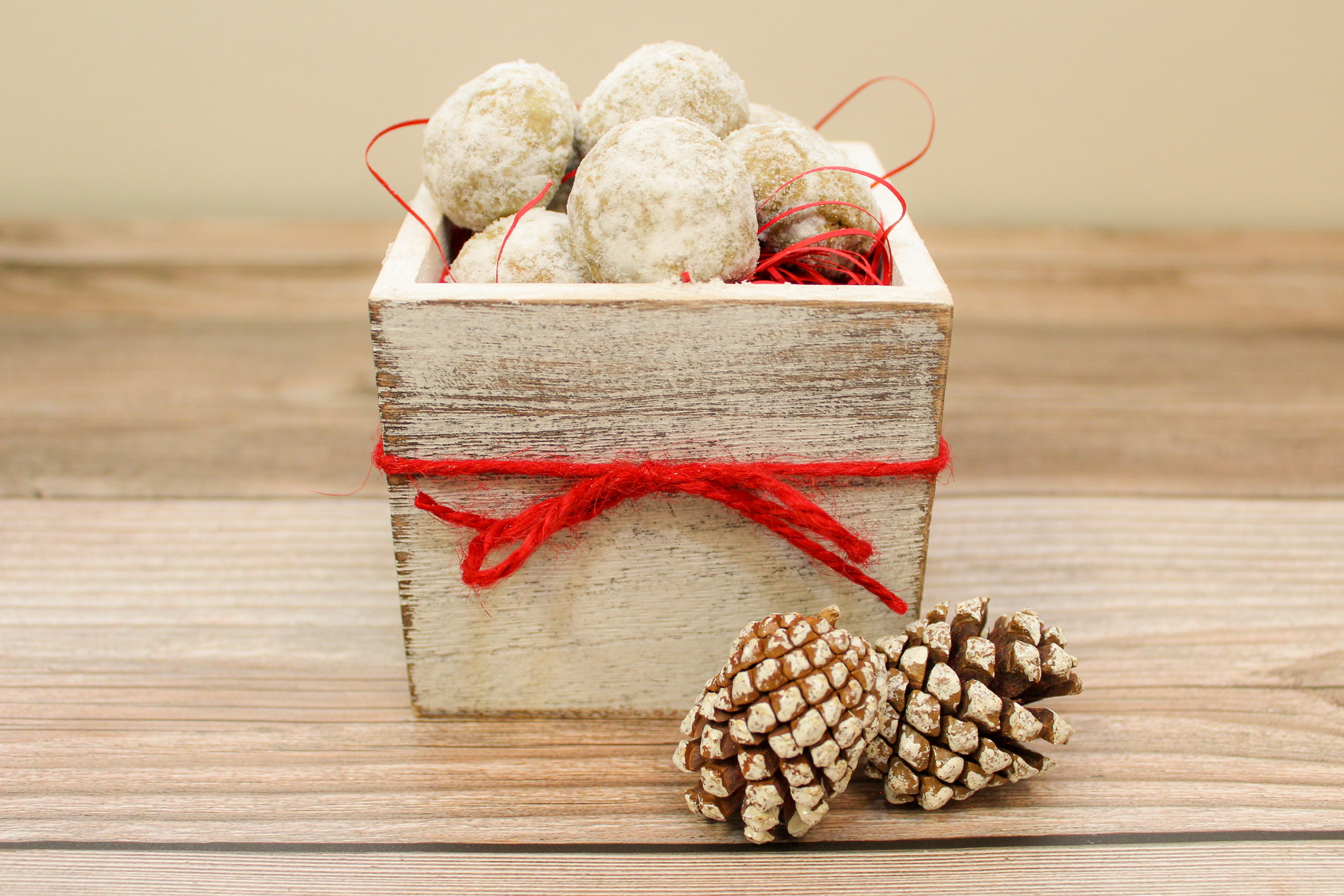 How to Make the Hojicha Snowball Cookies

Ingredients

6 Tbsp unsalted butter
3 Tbsp powdered sugar + extra for dusting
¾ cup all-purpose flour
⅓ cup almond flour
⅓ cup roasted walnuts -chopped
1 Tbsp hojicha powder
Instructions
Step 1: Line a large cookie sheet with parchment paper.

Step 2: Sift all-purpose flour, almond flour, and hojicha powder together.

Step 3: Cream butter and powdered sugar together until fluffy. Add dry ingredients and chopped walnuts, and mix well with a spatula until dough is combined.

Step 4: Wrap the dough with a plastic wrap and keep it in a refrigerator for about one hour.

Step 5: Preheat the oven to 325 °F.

Step 6: Remove the dough from the refrigerator and divide into 30 or so pieces. Shape each piece into a small ball and place 1 inch apart onto ungreased baking sheets.

Step 7: Bake cookies for 15-17 minutes or until lightly browned. Let cookies sit for 5 minutes before transferring to a cooling rack.

Step 8: Place powdered sugar into a shallow bowl and roll cooled cookies in sugar to coat. Store in an airtight container. If necessary, re-roll cookies in powdered sugar before serving.
Featured Topics