Matcha & Sakura Chiffon Cake
Recipes, Desserts & Beverages
Share: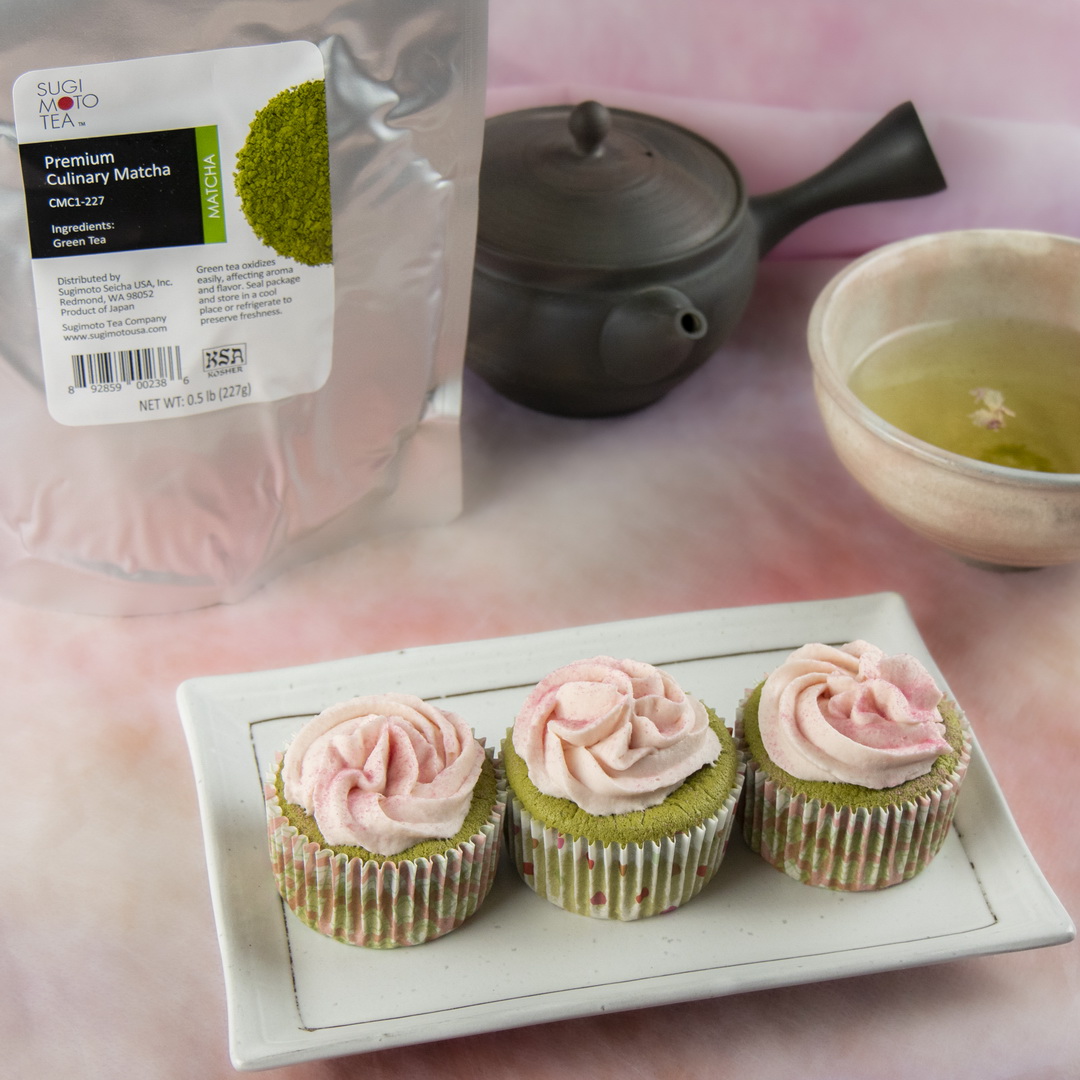 Matcha & Sakura Chiffon Cake

Ingredients

Matcha Chiffon Cake
3 eggs
1/2 cup sugar
3 tbsp oil
½ cup water
⅔ cup flour
2 tbsp matcha powder
1 tsp baking powder
Whipped Cream Frosting
1 tsp gelatin
1 tbsp cold water
1 cup heavy cream, refrigerated
¼ cup caster sugar
1 tsp sakura powder
1 tsp vanilla extract
Instructions
Step 1: Preheat the oven to 350 F
Step 2: Separate the egg yolks and egg whites (store the egg whites in the fridge to keep them cold). In a large bowl, beat the egg yolks, mix in oil and water till it's combined. Sift in the flour, baking powder and matcha powder and mix till it's smooth.
Step 3: Whip the egg whites till it's foamy and add sugar incrementally. Whip until you get stiff peaks.
Step 4: Using a spatula, fold in ⅓ of meringue into the #2 batter and mix well till it's fully combined. Then gently fold in the rest of the egg whites incrementally until it's fully combined and there are no lumps.
Step 5: Line cupcake tins and put the batter into each cupcake tin. Bake at 350 for 12-13 minutes. Take the cupcakes out of the tins and let them cool down.
Step 6: Once cupcakes cooled down, combine gelatin and water, set it aside for 5 minutes. Then microwave it for 5 - 10 seconds or until liquefied.
Step 7: In a large bowl, add cream, caster sugar, cherry blossom powder, and vanilla extract. With an electric mixer on low speed, beat the cream. Add gelatin into cream incrementally and gradually increase speed to medium/high and beat till you get stiff peaks.
Step 8: Top cupcakes with sakura whipped cream.
Featured Topics