Matcha Cardamom Cookies
Recipes, Desserts & Beverages
Share: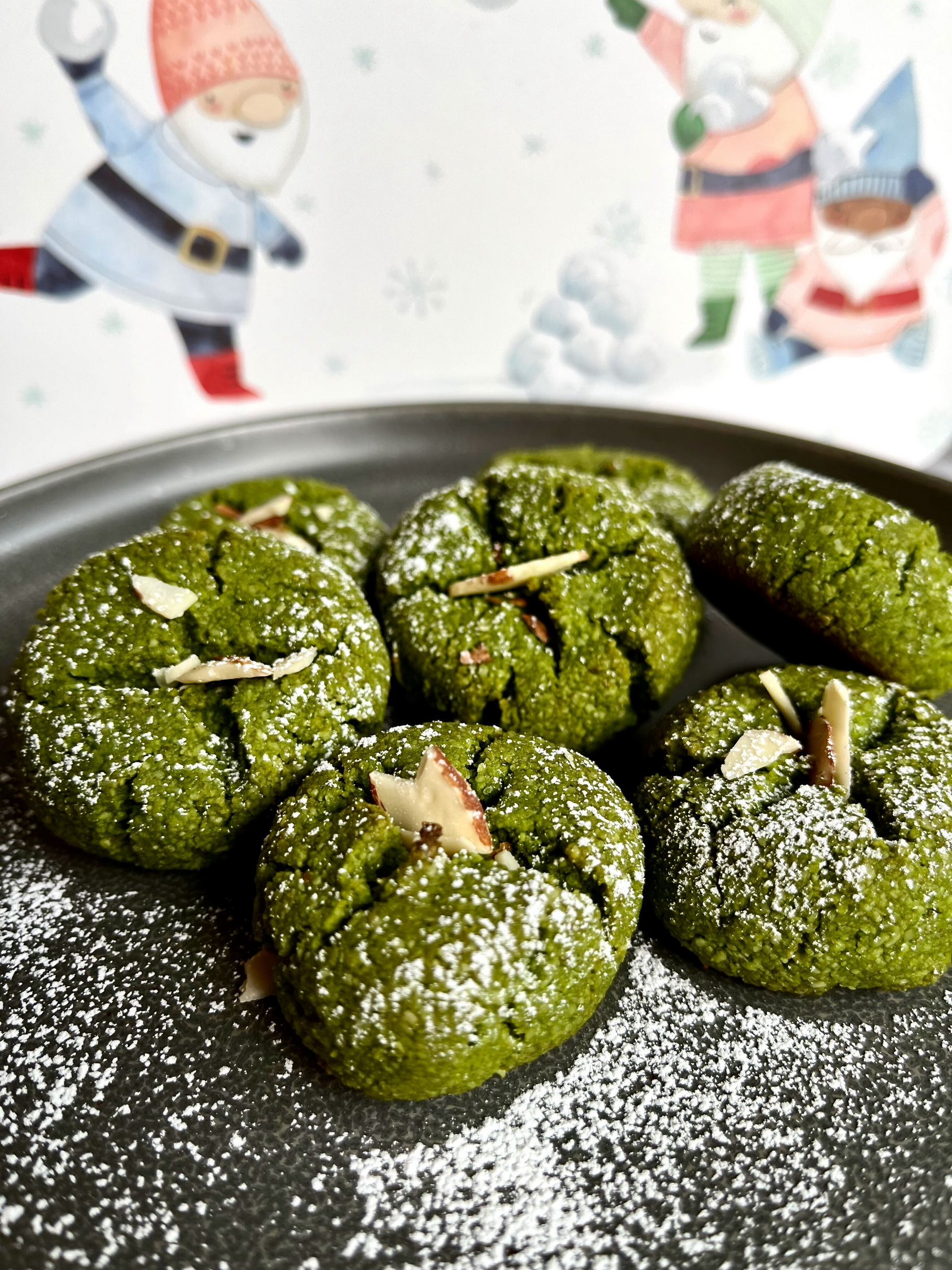 How to Make the Matcha Cardamom Cookies

Ingredients
2 cups almond flour

1 tbsp Sugimoto Mizuki Matcha
¼ tsp ground cardamom, heaping
¼ tsp baking soda
¼ tsp salt
3 tbsp honey
3 tbsp melted coconut oil
2-3 tbsp water
Instructions
Step 1: Preheat oven to 350F.
Step 2: Combine all dry ingredients and add melted coconut oil and honey. Mix until well combined and gradually add in water one tablespoon at a time until dough can be formed.
Step 3: Roll tablespoon of dough into ball, pressing down slightly onto parchment lined cookie sheet. Lightly mark an X into top of cookie without cutting all the way through.
Step 4: Bake 10-12 minutes until bottoms begin to brown.
Step 5: Remove from oven and gently press sliced almonds into the X opening. Cool and dust with icing sugar.
Featured Topics