Matcha Cupcakes with Matcha Ganache Cream
Recipes, Desserts & Beverages
Share: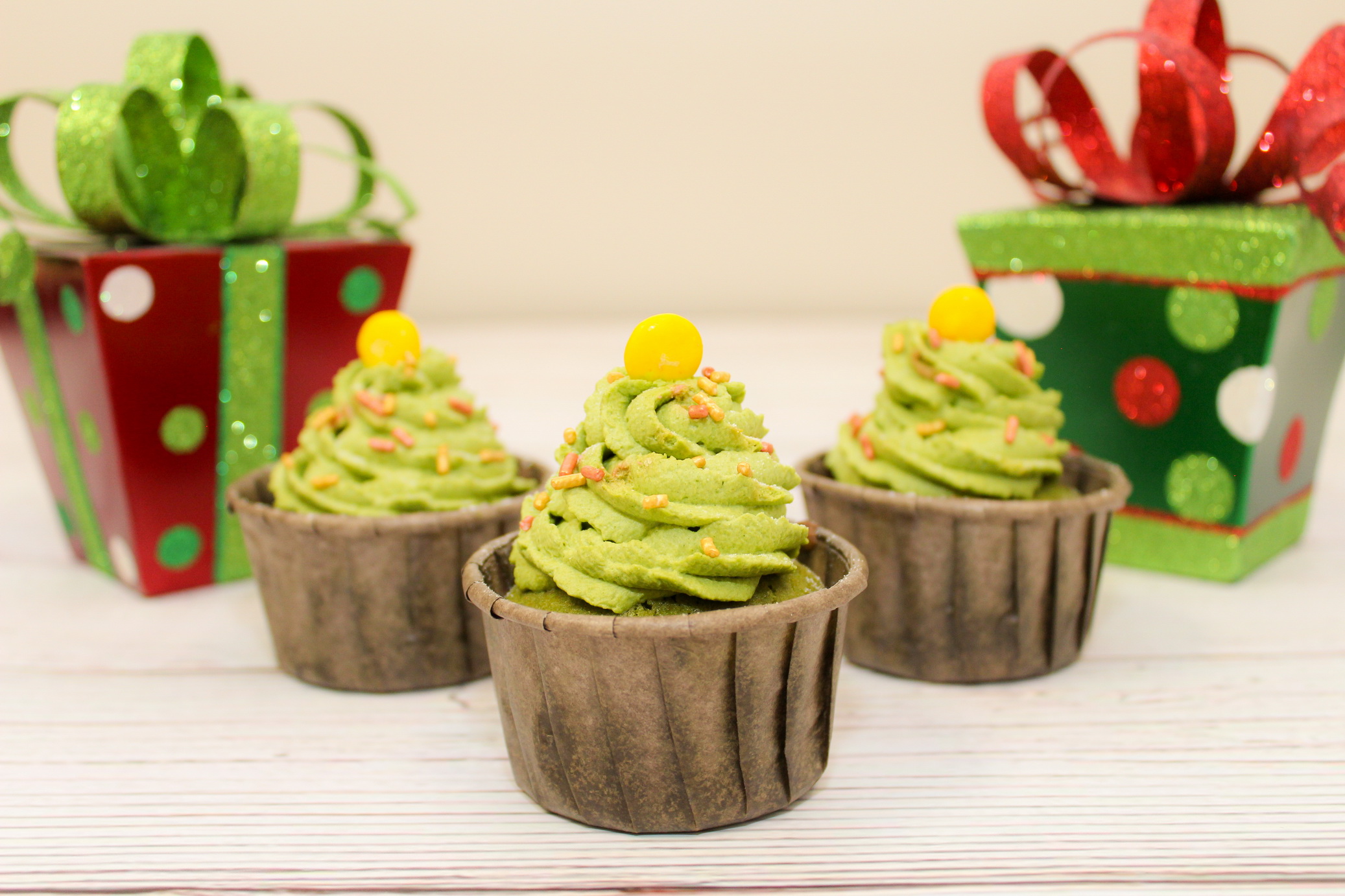 How to Make the Matcha Cupcakes with Matcha Ganache Cream
Ingredients
For the Cupcake
1 ¼ cups all-purpose Flour
¼ cup unsalted Butter (room temperature)
¼ cup vegetable Oil
½ cup sugar
2 eggs (room temperature)
½ cup milk
1 ½ Tsp baking Powder
2 Tbsp matcha Powder
For the Ganache Cream
2 oz white chocolate
¾ cup heavy whipping cream
1 Tbsp matcha powder
Yellow M&Ms
Sprinkles
Instructions
Make the Matcha Ganache Cream
Heat half of the heavy whipping cream in a small saucepan over medium heat until it begins to simmer. Sift in the matcha powder and whisk until well combined. Chop the white chocolate into small pieces and place in a large bowl. Pour the heated heavy cream over the white chocolate. Gently stir the chocolate until smooth and combined. Then strain the matcha chocolate through a fine mesh sieve to remove any remaining clumps. Cover the bowl with plastic wrap and chill in the refrigerator.
Make the Matcha Cupcakes
Step 1: Preheat the oven to 350 °F.
Step 2: Sift the dry ingredients together in a medium sized bowl.

Step 3: In a large bowl, mix unsalted butter and sugar with an electric mixer until fluffy. Add in vegetable oil and continue to mix until combined. Add in eggs one at a time. Place a third of the dry ingredients into the wet mixture and mix with a spatula until combined. Next, add a third of the milk and mix. Complete this process two more times until the dry ingredients and milk are well combined. Place the mixture into cupcake liners.

Step 4: Bake in the oven at 350 °F for 20-22 minutes.

Step 5: While the cupcakes are in the oven, take the matcha ganache out of the fridge to allow it to warm up slightly. Then, whip the remainder of the heavy whipping cream until it forms soft peaks. Mix the whipping cream and the ganache mixture. Add extra sugar to your liking, although it tastes sweet on its own. Place the cream into a piping bag with a star tip.

Step 6: Once the cupcakes have cooled down, pipe the ganache cream onto the cupcakes in the shape of a Christmas tree. Add sprinkles for decoration.
Featured Topics