Matcha Sweets
Sugimoto Tea News, Matcha
Share: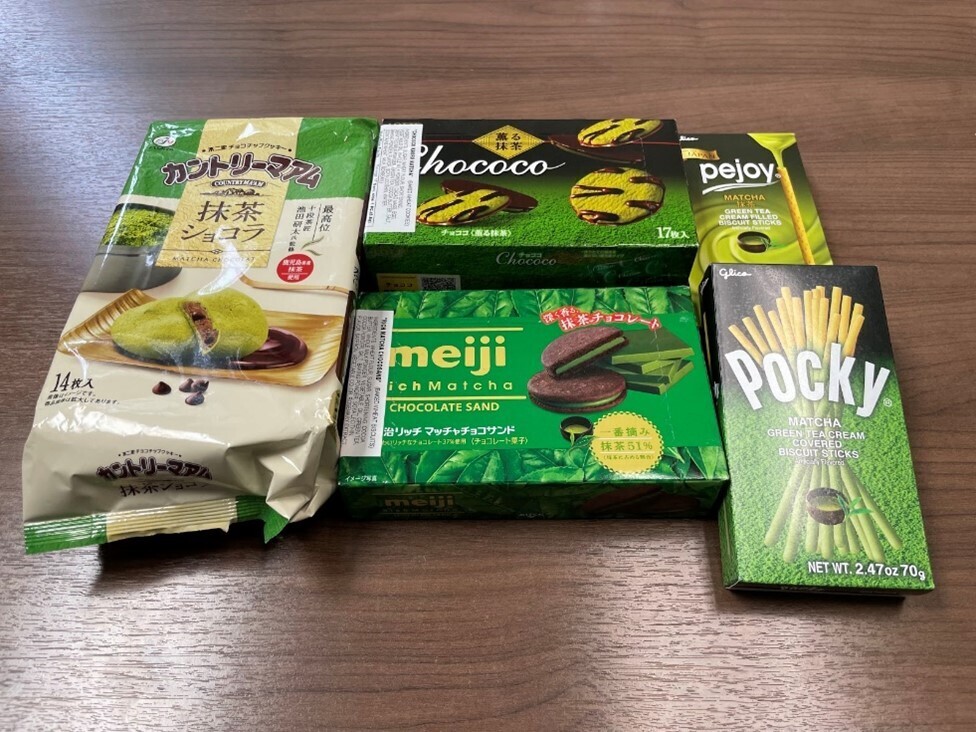 Matcha has rapidly gained popularity around the world not only as a delicious drink on its own, but in lattes and sweets as well. You can find matcha creations across America in ice cream parlors, donut shops and even bakeries. Matcha's bold, grassy flavor with a touch of bitterness pairs wonderfully with almost any sweet you could imagine. In Japan, matcha sweets are so popular you can even find them in grocery and convenience stores.
Some of these are also readily available at Asian specialty stores in America, and we thought it would be fun to try them out. We got our hands on some of the most popular matcha snacks from Japan and brought together some of the Sugimoto team to test them.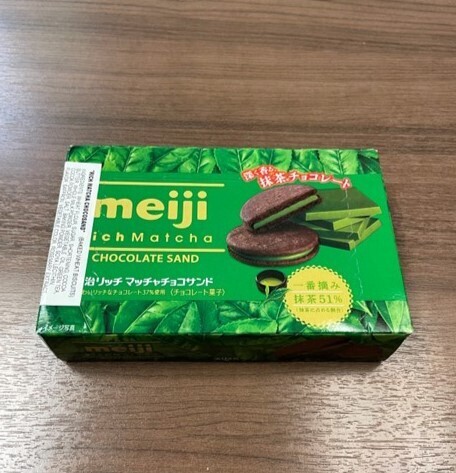 The first snack we tried was from the famous Japanese chocolate-maker, Meiji. Called "Meiji Rich Matcha Chocolate Sand," it featured a rich matcha filling sandwiched by two chocolate biscuits. The matcha filling was smooth and creamy, giving it a slightly different texture from American sandwich cookies like Oreos.
Out of all the snacks we tasted, this was the only one with that hint of bitterness matcha is known for. Unfortunately, the chocolate was equally flavorful and masked a lot of the more complex flavors of matcha. Overall, it was a delicious snack, but the matcha taste we were looking for got lost in the flavor of the chocolate.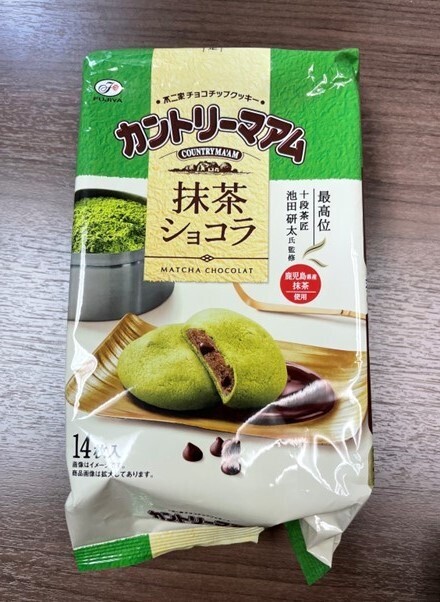 The next snack we tried was Country Ma'am, a cookie brand by the Japanese cake and confectionary producer Fujiya, who are famous for their sweet, soft cookies. Their Matcha Chocolate cookie was a very appetizing, bright green color. Upon taking the first bite, the familiar vanilla flavor expected from a typical Country Ma'am cookie came on strongly, followed by a slight matcha aftertaste. We found ourselves longing for a stronger matcha flavor, but still enjoyed the sweet softness of the cookie.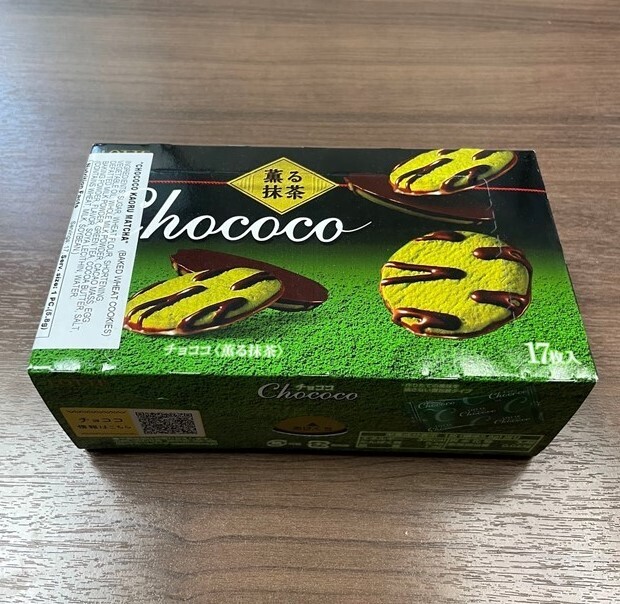 Our next snack was produced by Korean confectionary maker Lotte. Chococo was a curveball for us, as none of us had ever tried any sweets from that product line. At first glance, the cookie was a bit browner than the Country Ma'am. The Chococo cookie had a chocolate drizzle on top and a completely chocolate-covered bottom. We expected the darker chocolate to overpower a lot of the matcha flavor, but surprisingly, this one had the strongest matcha flavor of all the snacks we tried. The chocolate was very sweet and smooth and paired well with the strong matcha flavor.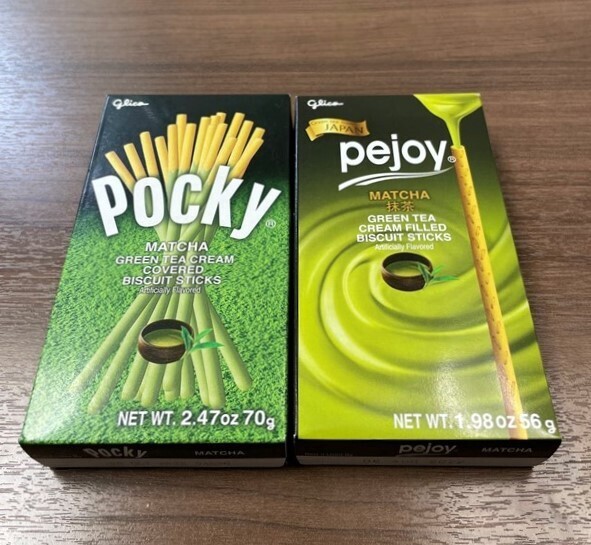 The final snacks that we tasted were two biscuit snacks, both from the Japanese food producer Glico. One of them was from a product line many readers will be familiar with, Pocky, and the other, a lesser-known brand called Pejoy. Pocky are solid biscuit sticks covered in sweet glazes, usually chocolate or strawberry, while Pejoy are hollow biscuit sticks filled with sweet creams, similar to Pirouettes from Pepperidge Farm.
In terms of size, the Pejoy were much thicker and had a better ratio of matcha to biscuit than the Pocky, but both were delicious. However, both also only delivered a very slight matcha flavor that was mostly overpowered by the sweetness of the cream.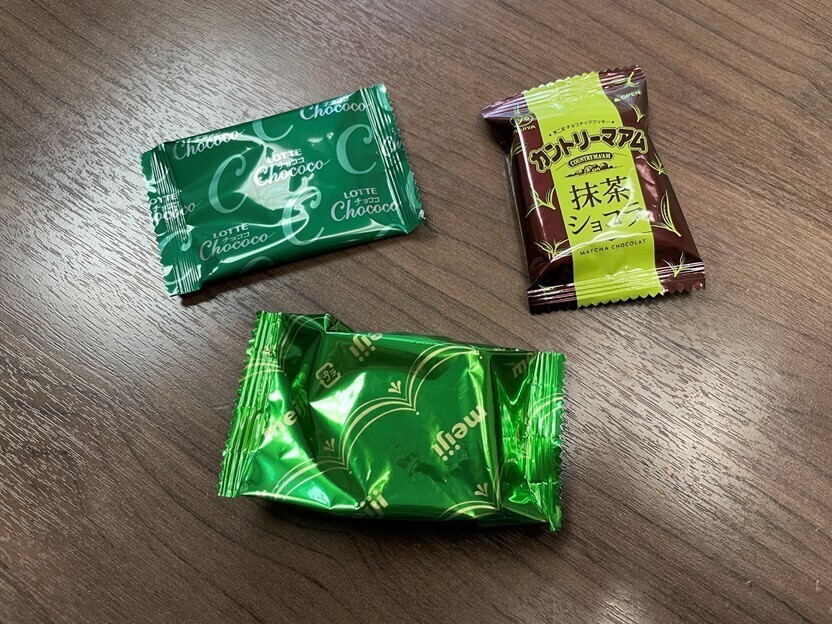 After tasting all these delicious matcha snacks, we voted on which one we liked the best. The decision was unanimous, with the winner being the one with the strongest matcha flavor: the Lotte Chococo. We are a tea company after all! The most important criteria to us was being able to taste the matcha that we love.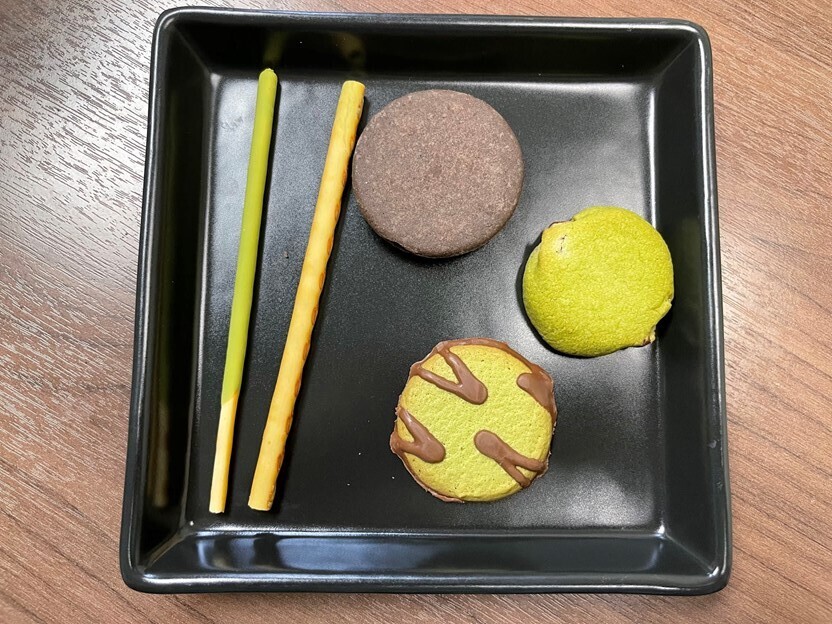 What we realized during this taste test, though, was how versatile matcha can be. Matcha can be used as an ingredient in so many sweets and they'll all have different personalities. This test also confirmed that matcha pairs well with chocolate, but we learned a good balance where both flavors can shine is much more important than we thought. Many matcha sweets cut out the bitterness of this tea, and we'll be thinking of ways to potentially preserve that as we use matcha in our recipes going forward.
Have you tried any matcha snacks lately—or maybe even made some of your own? We'd love to hear about it!

Featured Topics