Sugimoto Farmer Spotlight: Minoru Iizuka- Fujieda City, Shizuoka
Sugimoto Tea Co. would not be what it is today without a close relationship with our network of local tea farmers. We want to introduce you to the individuals who cultivate the world's finest. Let's meet Minoru Iizuka.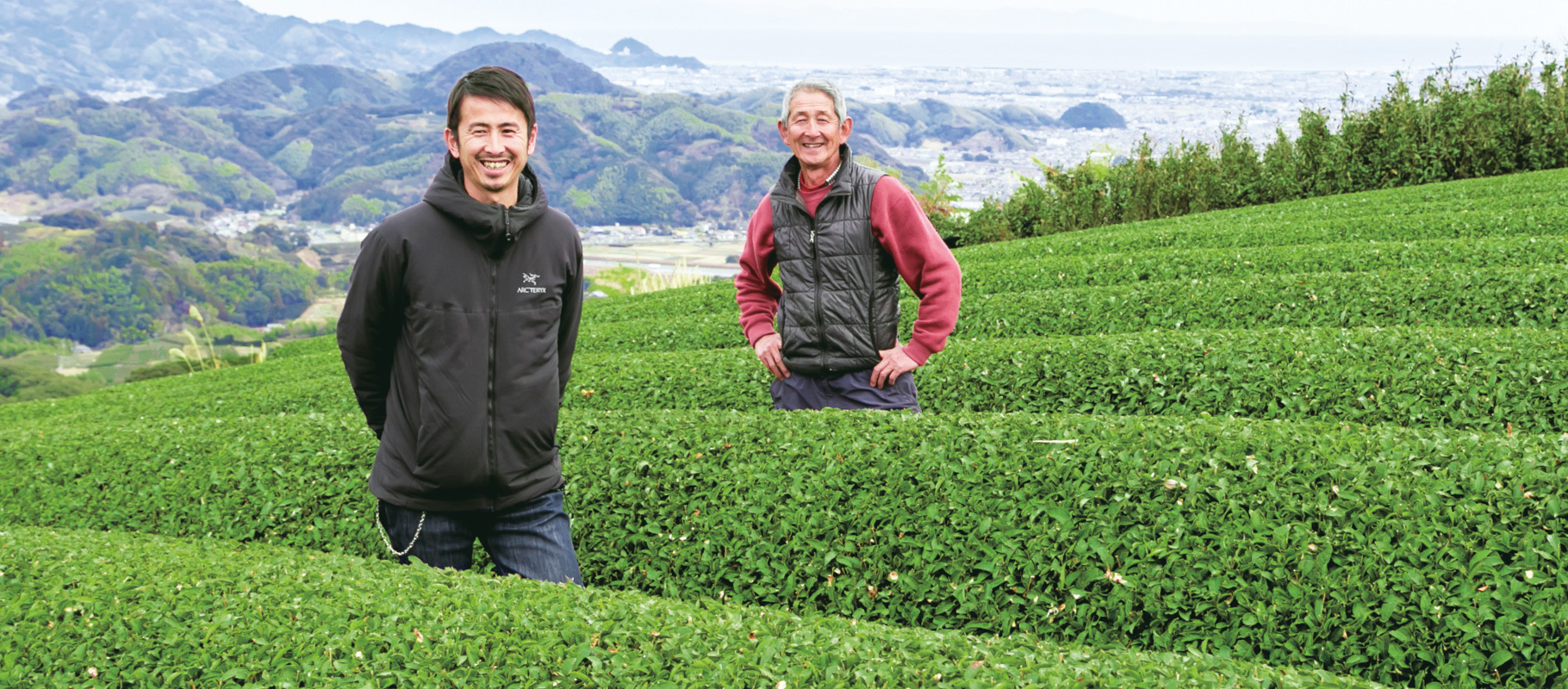 Only Organic

For Minoru Iizuka, organic tea farming is in his blood. It was his grandfather who was adhering to organic standards long before the environmental revolution of today. The goal was to cultivate teas that were as natural as the tea his ancestors enjoyed. Eventually, the farm was handed down to Minoru's father who continued the tradition of natural tea farming with absolutely no agrochemicals, even though some are permitted under Japanese organic standards.

Organic tea cultivation is no easy feat. Natural farming typically occurs on steeply sloped land in unforgiving terrain. The simple act of inspecting crops is enough to take quite a toll on the body. Organic tea farming is also more knowledge-intensive, requiring additional planning, pest scouting, and identifying potential diseases before they can take hold.
A Labor of Love

We had an opportunity to ask Minoru precisely what he loves about carrying on this family tradition. He said, When I am in the fields, I look at the tea and listen to its voice. I listen to the tea plants to figure out how to make them happy. If I do the right things, tea leaves become bright and shiny. Before the harvest season, if I see sparkly, healthy, almost oily tea leaves, I'm smiling in the field alone." Minoru continued to explain the feeling of camaraderie he experiences at the factory. "I like the time in the field, but the time in the factory actually processing the tea is how farmers can create the real differences compared to other farmers. I like the way that people's individual character and skill comes out in the tea."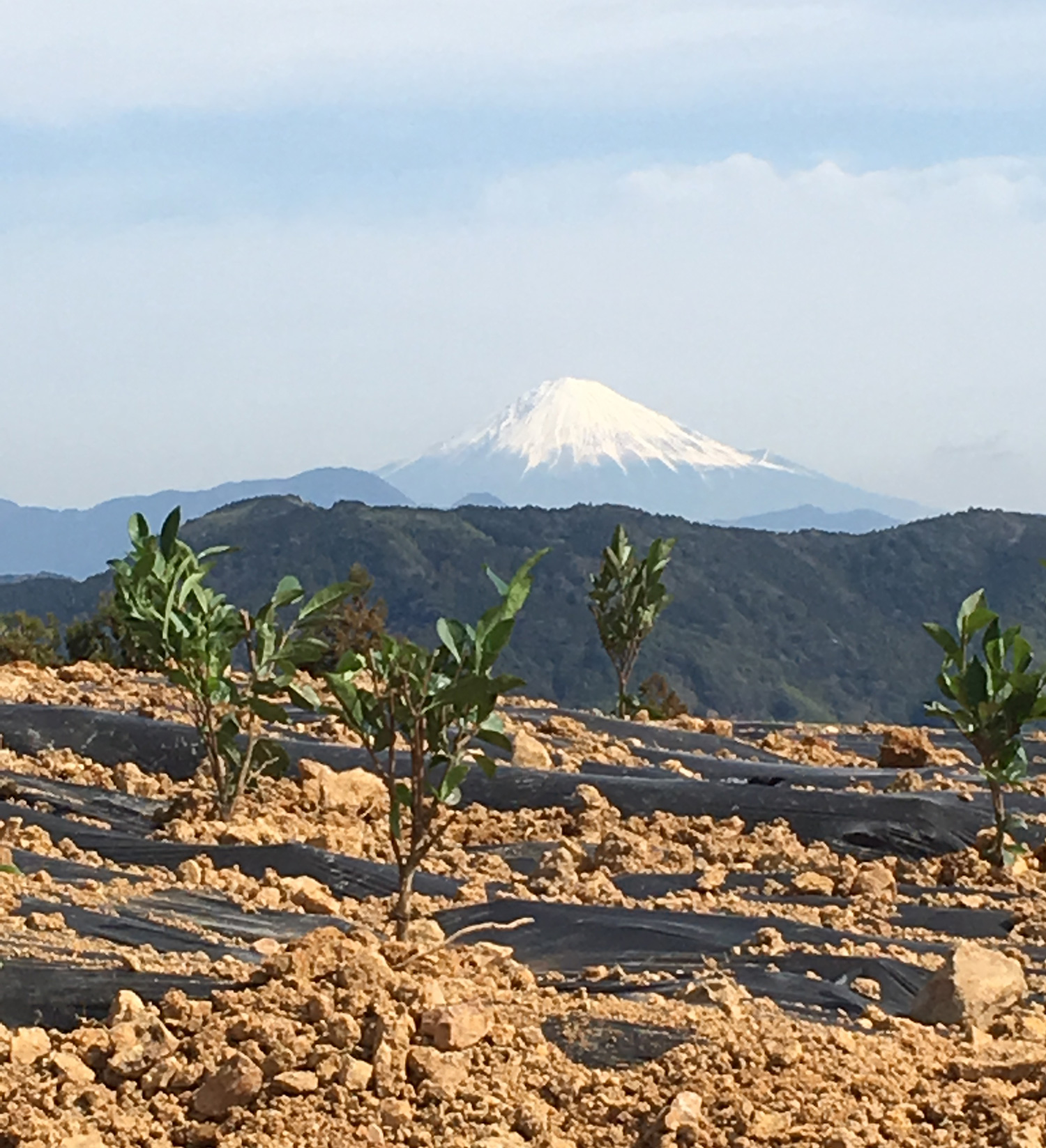 It was clear that the tradition of sharing growing tips and techniques is an essential element in his community. Growing tea is nothing short of an art form. With hard work and often generations of fine-tuning, each farmer grows tea with its own identity. The subtle differences between softer tones or a sharper bite is a skill similar to how vineyards strive to create a unique version of fine wines.

An Uncertain Future

As if growing tea on steep slopes wasn't precarious enough, Minoru has deep concerns about the future for organic tea farming. He was quick to note that the average age of farmers is steadily rising, and often these farmers have no successor to take over. Once vibrant co-op farms are becoming residential subdivisions at an alarming rate, and some tea fields are being abandoned altogether. What does the future hold?

All is not lost. Signs of adaptation are appearing. Apprenticeship programs like "The New Farmer Program" pairs experienced farmers with young people to pass on the skills of the trade and also help them to create a reputation with market buyers. Sometimes farms are transferred to these apprentices when the aging farmer has no successor. New farming opportunities are offered to those who otherwise wouldn't have had them a few years ago.

On his own, Minoru is going to great lengths to see that this tradition does not end with him. He does everything he can to attract younger people to organic tea farming. He demonstrates pride in the heritage that Japanese tea represents. Starting with his young sons, he hopes to not only cultivate world class teas, but he also wants to cultivate world class tea farmers.


The Sugimoto Difference

Sugimoto Tea is proud of having such a passionate young farmer in our group. Today, because of Sugimoto Tea Co., 70%-80% of Minoru's harvest goes overseas. New generations across the globe are developing a profound appreciation for Japanese tea and tea culture. As interest continues to grow, so does the demand for farmers like Minoru Iizuka. As we continue to bring Japanese tea to homes worldwide, we can ensure it is here to stay for generations to come.
Featured Topics