Superfood Matcha Smoothie Bowl
Recipes, Desserts & Beverages
Share: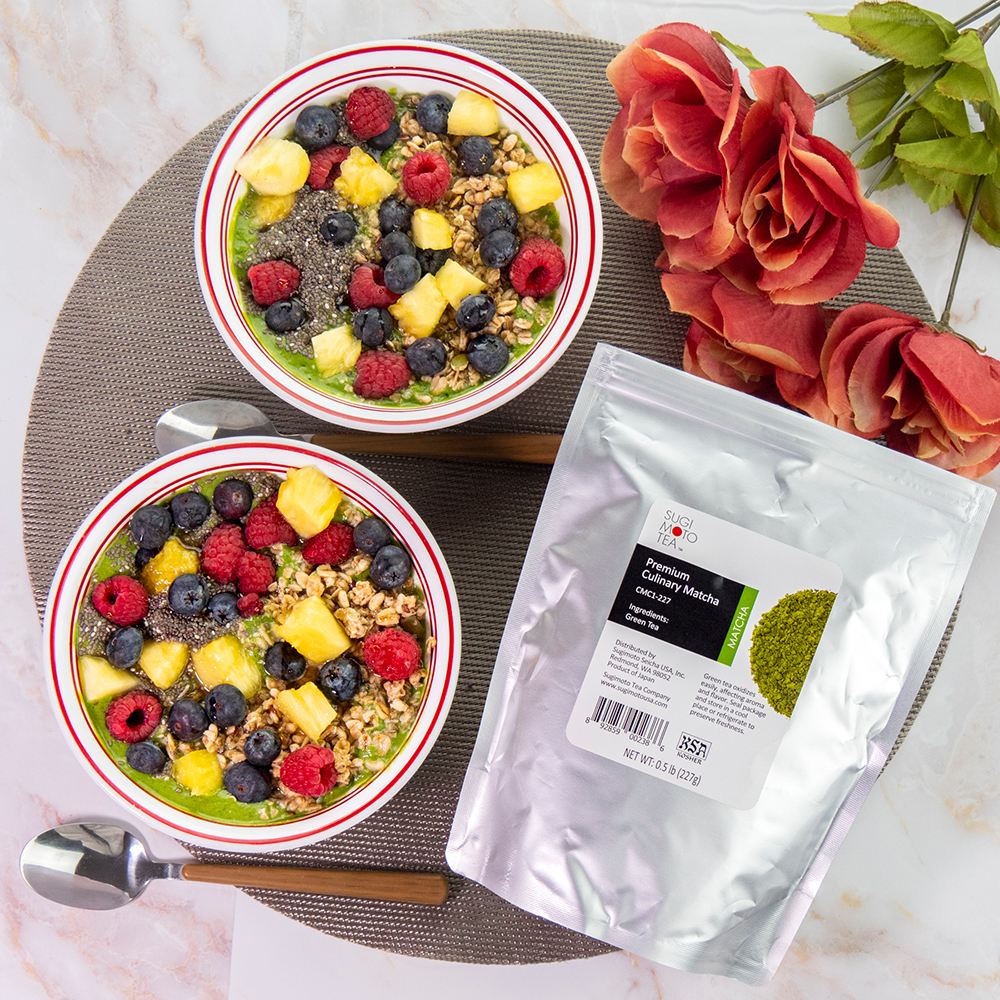 Superfood Matcha Smoothie Bowl

Time:5 minutes
Serves: 2
Ingredients
1 frozen banana
2 handfuls spinach
1/3 cup vanilla Greek yogurt
½ cup pineapple
5 ice cubes

1 tablespoon matcha
½ cup almond milk
1 tablespoon chia seeds
2/3 cup granola
Fresh fruit to garnish
Honey to taste
Instructions
Step 1: In a blender, add banana, spinach, yogurt, pineapple, ice cubes, matcha and almond milk. Blend on high until all ingredients are thoroughly combined. The smoothie should have a very thick consistency. If the ingredients aren't blending well, add a splash of of almond milk as needed.
Step 2: Transfer your smoothie into two bowls. Top each bowl with half of the chia seeds and granola. Garnish with fresh fruit and a drizzle of honey. Serve with a spoon.
Featured Topics