The Delights of Shincha – Japan's First Tea Harvest of 2023
Japanese Culture, Sugimoto Tea News
Share: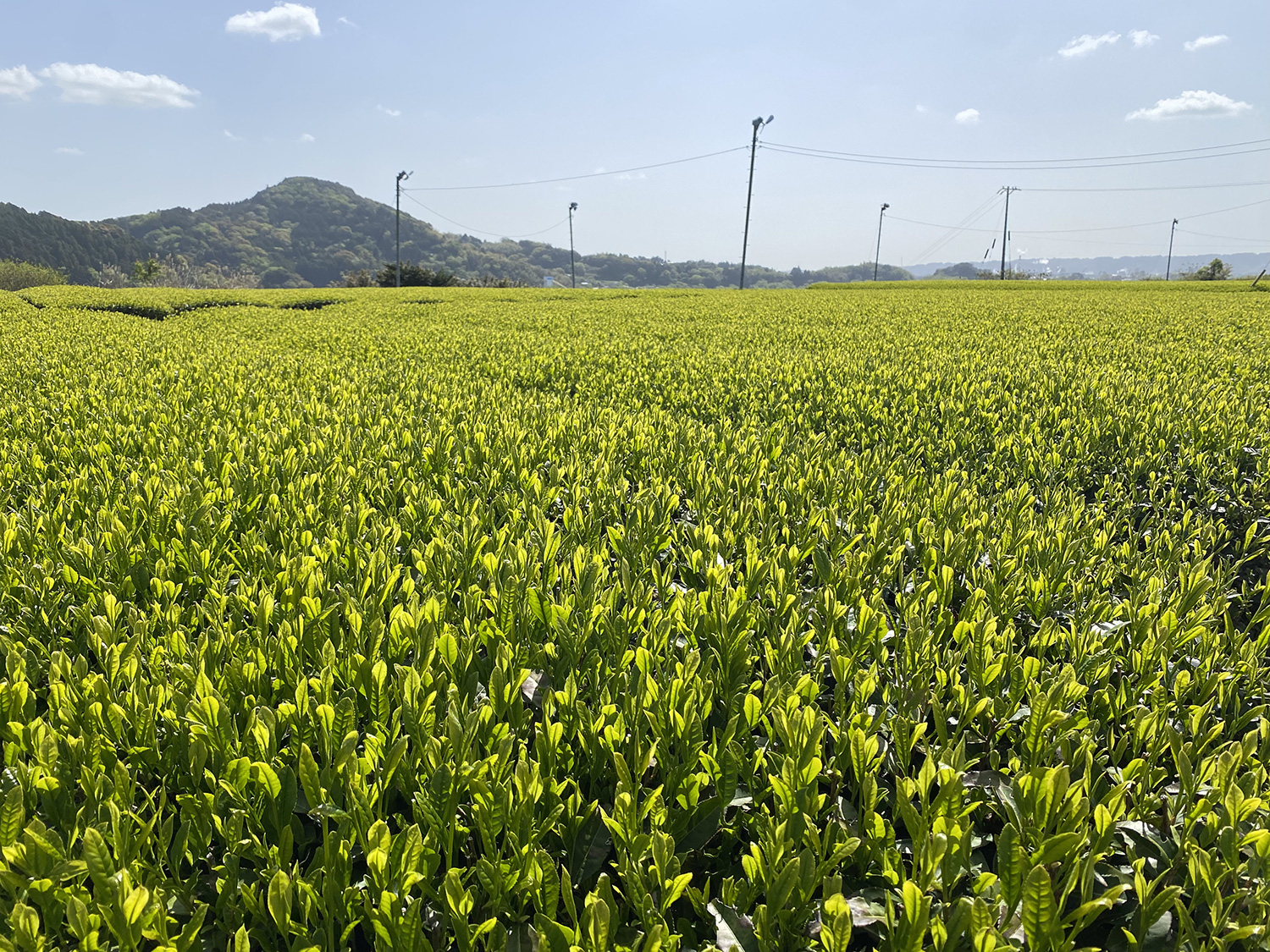 The long-awaited first harvest of the year is finally upon us, and we cannot wait to share our 2023 shincha with all of you. This year, we were fortunate to have a warm spring with favorable weather and a good amount of rainfall. As a result, we were able to begin harvesting our shincha in mid-April.
What is Shincha and What Makes it Special?
Shincha, which translates to "new tea," is the first tea harvest of the year in Japan. It is highly prized for its unique characteristics, which set it apart from other teas. For starters, shincha is higher in nutrients because the tea leaves have been absorbing them all winter long. Moreover, shincha is as fresh as tea can get since it is picked, produced, and then air-shipped to us immediately after harvesting. Learn more about Shincha.


Temomi Shincha – The Pinnacle of Quality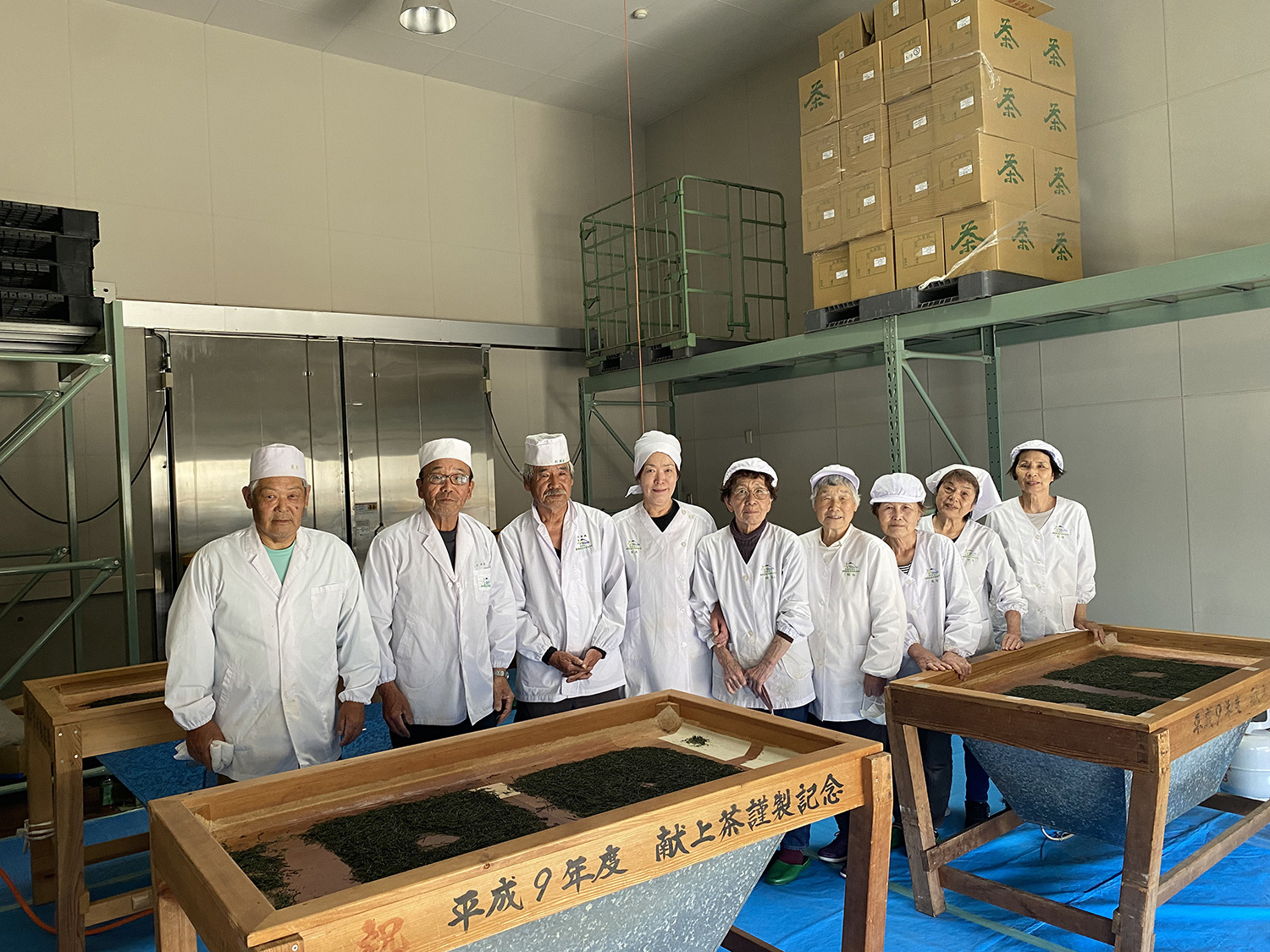 [Nine temomi artisans, including Kazue Sugimoto (middle)]

Temomi shincha is perhaps the most special tea offered by Sugimoto Tea Company, as so much love and care is put into it from start to finish. Our temomi shincha is grown in our own tea fields, just outside of our production facility. This year, to keep up with demand, we had nine temomi artisans, including Kazue Sugimoto, producing this special tea from the process of picking the leaves to the finished product.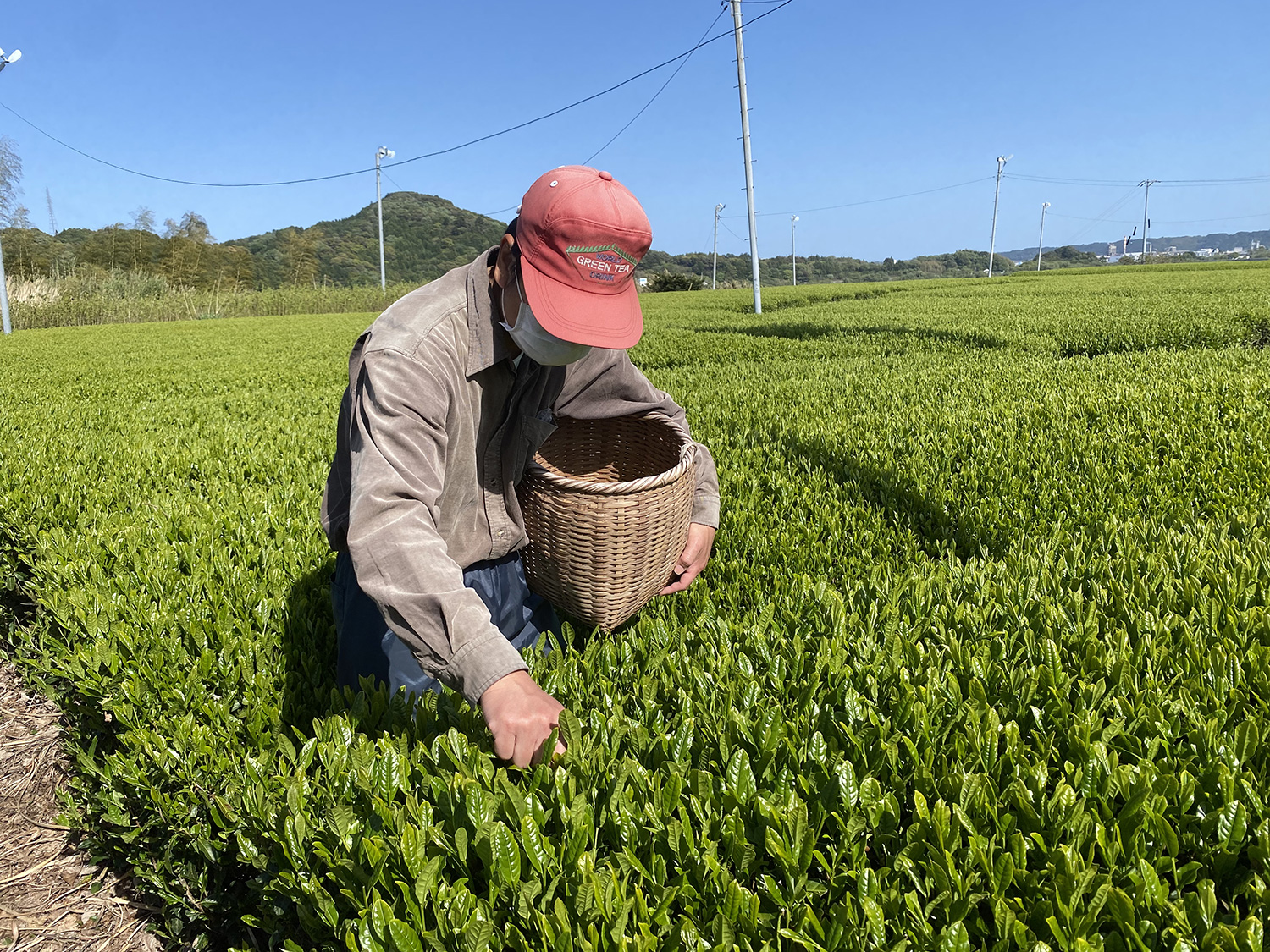 Of the leaves grown in our field, only the finest are handpicked for our temomi shincha.
Once picked, the leaves are transported to our production facility, where they are steamed in a device called a seiro. This steaming process is vital in the production of green tea, as it prevents the tea from oxidizing.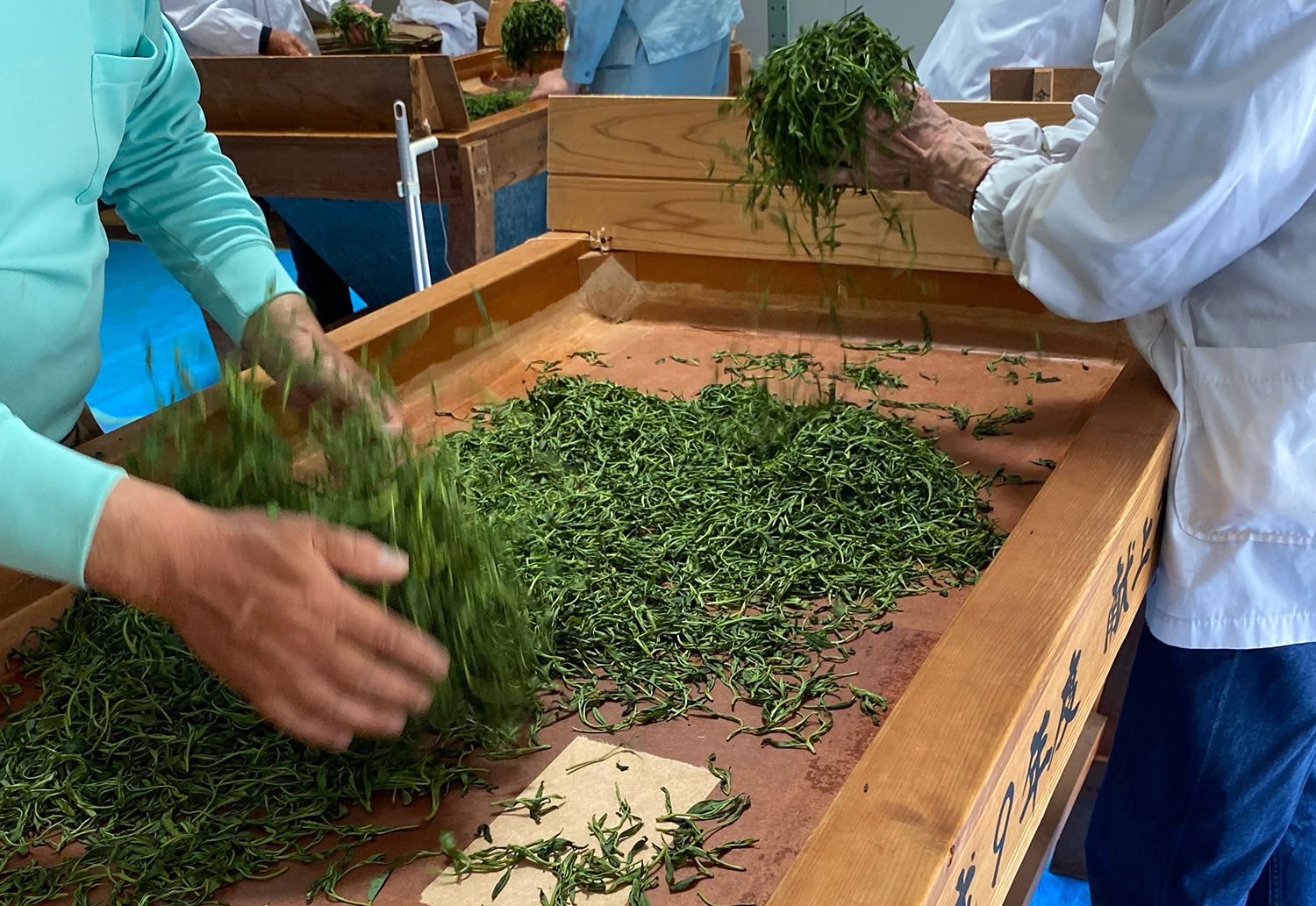 Once the leaves have cooled off and the water from the steam has evaporated, they are easier to knead. They are then placed on a device called a hoiro, which provides heat, allowing for the tea leaves to remain malleable and help the water remaining in the leaves to evaporate. The tea masters then shake the leaves from a height of about 16 inches, letting them fall onto the hoiro and spreading them out. This process is repeated for up to 50 minutes.
Next, the force of the palm is used to apply pressure to the leaves to soften them and remove the remaining water. The leaves are pushed back and forth on the hoiro with pressure. As they continue to dry, more force is applied. This process takes another 45-50 minutes. After this, the clumps of tea leaves that got stuck together in the process are unraveled and then rolled by hand using a twisting motion. The leaves become darker and glossier the longer they are rolled, and their fragrance fills the air.

A Glimpse into the Temomi Shincha Production Process
You can watch the process of temomi shincha being made on our YouTube channel here. The video showcases the dedication and craftsmanship of our temomi artisans, as well as the various stages of the production process, from handpicking the leaves to the final rolling.
Introducing the 2023 Shincha Collection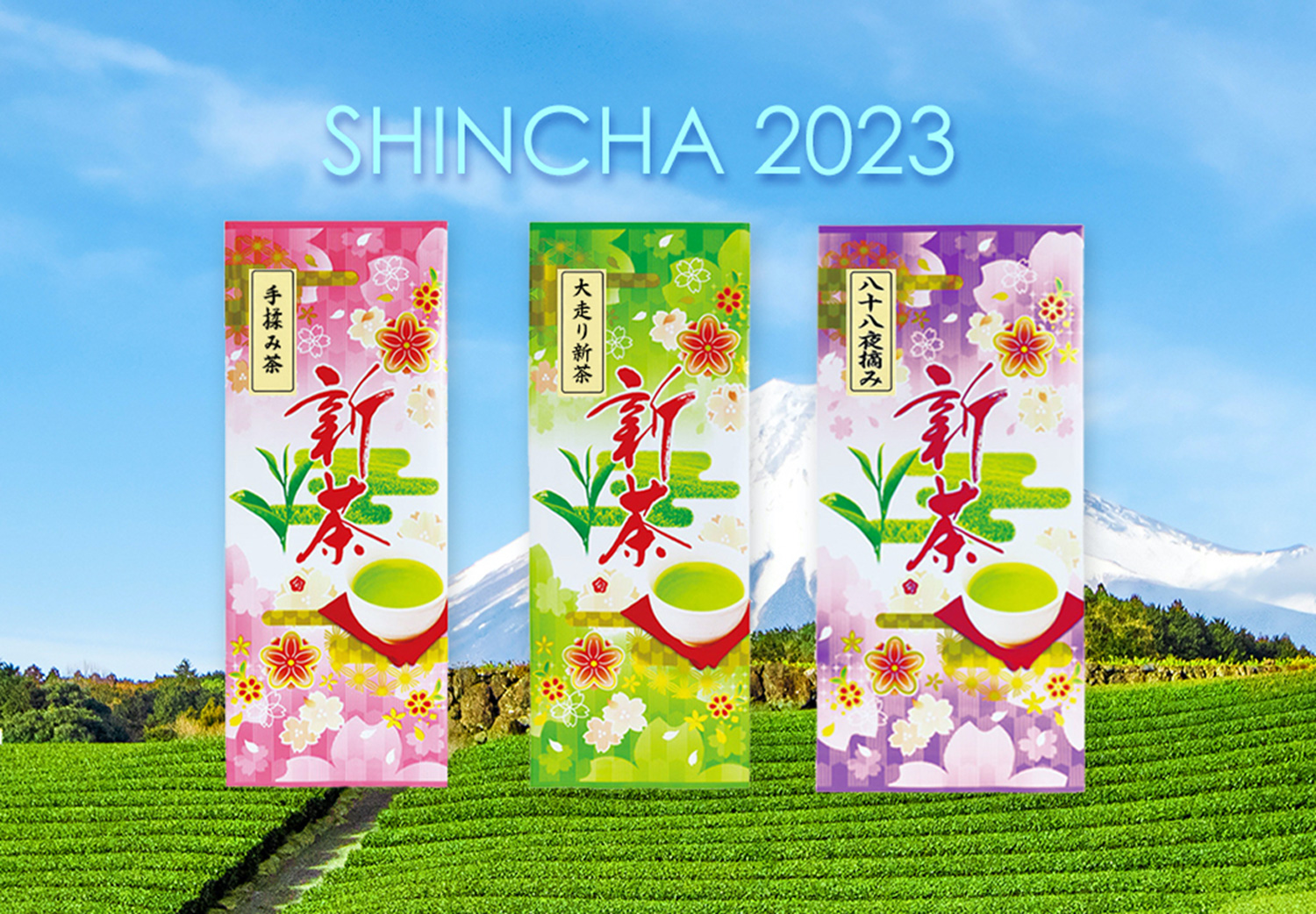 Our 2023 shincha collection has just been released and is now available for purchase, and we are thrilled to offer a diverse and enticing selection of shincha teas, each with its own unique charm. To ensure that you don't miss out on the opportunity to purchase your desired shincha, we recommend that you place your order as soon as possible, as the stocks are limited and highly sought-after. Our 2023 collection includes:

Temomi Shincha - Our premium, hand-rolled tea is made by Mr. Sugimoto's mother and five other tea artisans every year towards the end of April. If you're looking for something truly special to treat yourself with, it doesn't get better than this tea.
Hashiri Shincha - Meaning "early season" in Japanese, Hashiri Shincha is produced with the new growth leaves harvested at the end of April. These early tea leaves are softer and the tea made with them has a unique sweetness many people wait all year for. Often, people in Japan consider Hashiri Shincha to be the taste of spring.
Hachiju Hachiya Shincha - This tea is steeped in rich tradition, and we are proud to offer it. The eighty-eighth day of spring is traditionally considered the best time to harvest tea by farmers, and they make a special tea with the tea harvested on that day. Drinking this tea is considered a wish for a long and healthy life! Even now, tea connoisseurs eagerly await Hachiju Hachiya Shincha.
We are confident that the 2023 shincha harvest will be an exceptional tea experience for all tea enthusiasts. It has a strong umami taste that is sure to delight your senses. We invite you to try our shincha offerings and savor the distinct flavors that come with the first tea harvest of the year.

Featured Topics