Wild Peaks Chocolate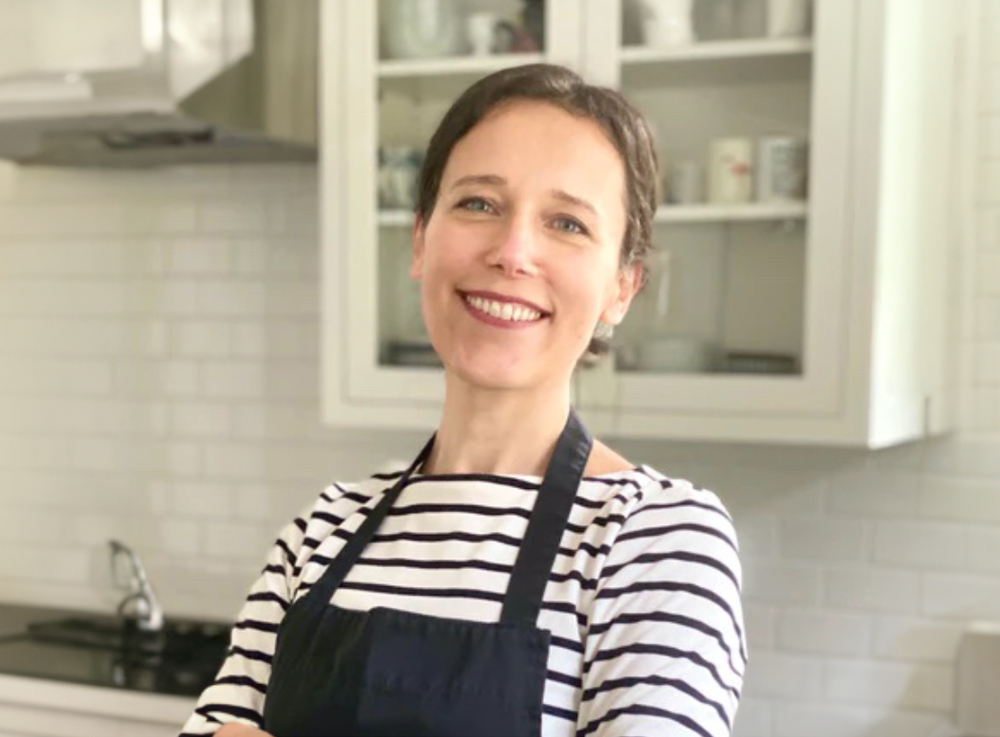 At Sugimoto Tea, every collaboration is a tapestry of stories, traditions, and passions. Our partnership with Wild Peaks Chocolate, founded by the dedicated chocolatier Anne, is a testament to this ethos. Together, we're weaving the rich legacies of Sugimoto Tea's generations of tea traditions with Anne's masterful craftsmanship in chocolate-making.

Anne of Wild Peaks Chocolate
Nestled in the Pacific Northwest, Wild Peaks Chocolate is the brainchild of Anne, a chocolatier with a vision. Inspired by her childhood memories of her mother's kitchen and the aroma of melting chocolate, Anne embarked on a journey to master the art of chocolate-making. Her passion led her to the intricate world of French praliné chocolates, a delicacy that traces its origins to 17th century France.
Unlike the original pralines made with nuts coated in caramelized sugar, Anne's praliné chocolates blend ground almonds and sugar into a creamy paste, serving as a delightful filling for chocolates. For Anne, this wasn't just about recreating a historical treat; it was about infusing it with authenticity, sustainability, and local flavors.
Anne's commitment to quality is evident in her refusal to use artificial preservatives, colors, or GMOs. She sources most of her ingredients locally, ensuring that every bite of Wild Peaks Chocolate resonates with the freshness and purity of the Pacific Northwest.
A Blend of Traditions
While Sugimoto Tea's legacy is deeply rooted in the art of Japanese green tea, our collaboration with Anne was a natural alignment of values and traditions. It was a celebration of craftsmanship, authenticity, and a shared love for creating flavors that tell a story.
Introducing: The Collaboration Bars
Together, we proudly crafted three exquisite chocolate bars, each telling a unique flavor story: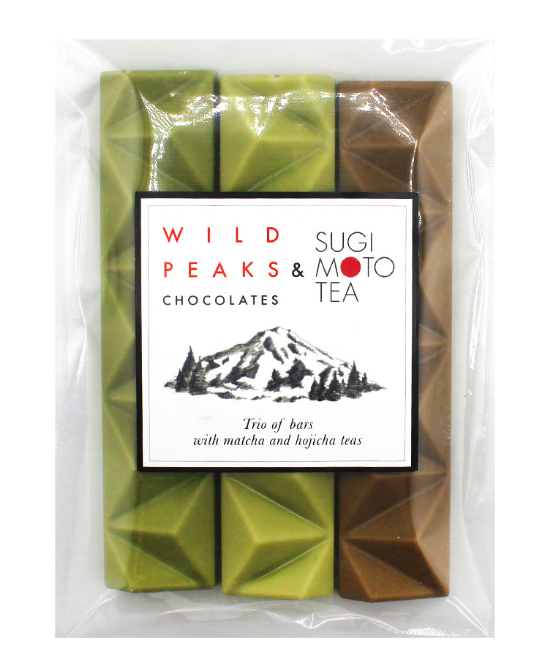 Matcha: A rich blend of Wild Peaks Chocolate and our Premium Culinary Matcha, this bar is a treat for matcha lovers, offering a deep, earthy taste with the sweetness of premium chocolate.
Matcha with Black Sesame: A delightful twist on the classic, this bar combines the freshness of matcha with the nuttiness of black sesame, creating a flavor profile that's truly unique.
Hojicha: Infused with our aromatic Hojicha Powder, this bar is a symphony of roasted flavors, perfect for those cozy evenings.
Our Shared Values
Beyond the flavors, this collaboration is a testament to our commitment to local businesses and sustainable practices. Wild Peaks Chocolate, located just 2 miles from our US office in Redmond, Washington, is not only a woman-owned business but also shares our values of using non-GMO ingredients and sourcing locally. Together, we've crafted these bars with love, care, and a deep respect for our shared traditions.
Bridging Tastes & Traditions
We invite you to experience this delightful fusion of Japanese tea and French chocolate. Whether you're a tea enthusiast, a chocolate lover, or someone who appreciates the finer things in life, these bars are crafted just for you. Shop now and celebrate the magic that happens when tradition meets innovation.
"Chocolate is all about love, and our products carry this sweet tradition to you, your friends and your family. We hope you enjoy them as much as we do!" - Anne


Featured Topics