Yuzu and Matcha Marble Pound Cake
Recipes, Desserts & Beverages
Share: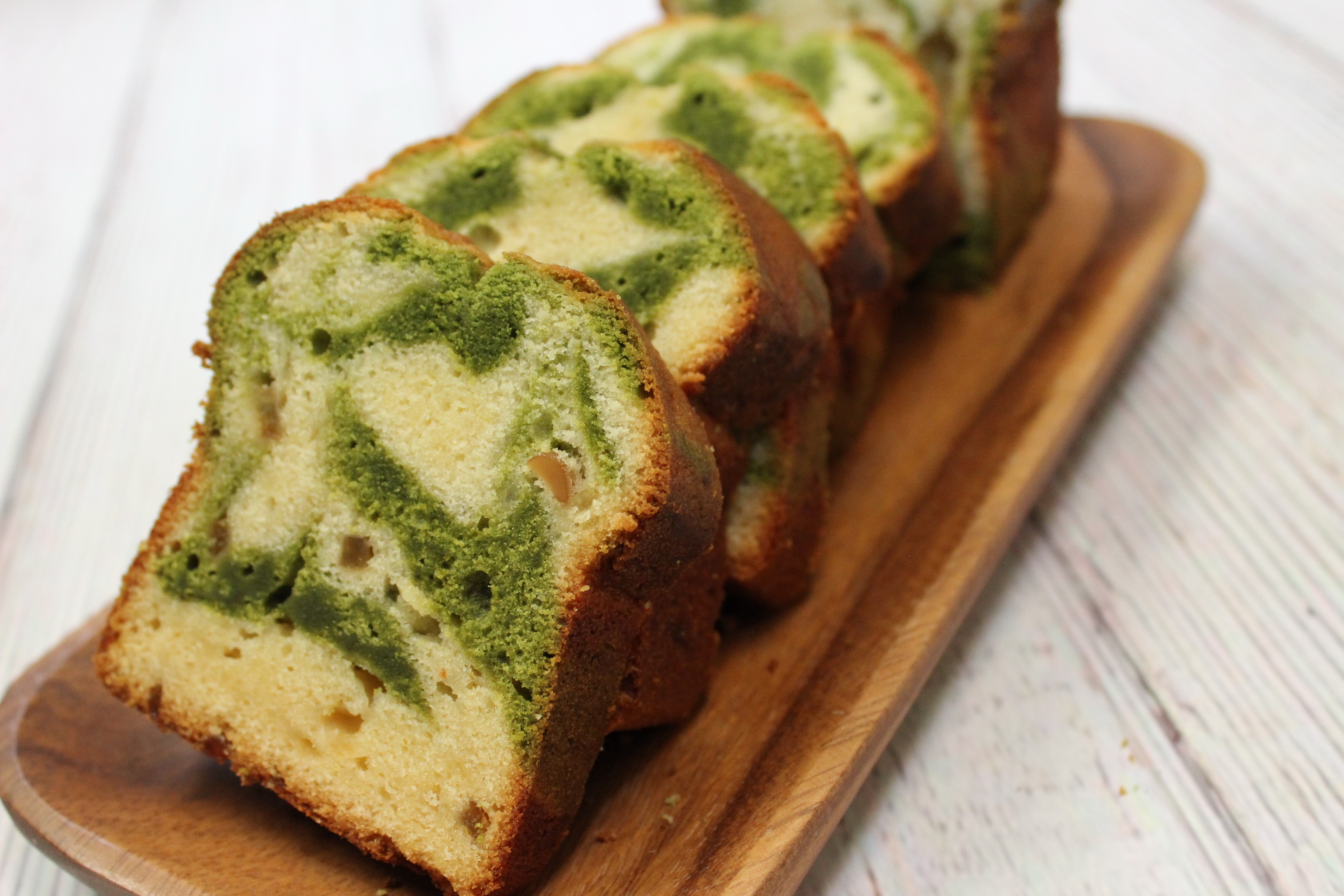 Yuzu and Matcha Marble Pound Cake

Ingredients

7-inch loaf pan (7x3.5x2.5 inch)
¾ cup (100g) all purpose flour

½ teaspoon (2g) baking powder
⅘ stick (3.25oz or 90g) unsalted butter, room temperature
⅓ cup (70g) granulated sugar
2 large eggs, beaten and room temperature
¼ cup (60g) yuzu fruits spread
2 teaspoons (4g) matcha powder
0.25oz (10g) heavy whipping cream
Preparation
Preheat the oven to 350°F.
Line a loaf pan with parchment paper.
Sift all purpose flour and baking powder together.
Instructions
Step 1: In a large bowl, cream butter and sugar with an electric hand mixer until light and fluffy.
Step 2: Add egg little by little and mix well after each addition.
Step 3: Add dry ingredients. Use spatula and mix gently until just combined.
Step 4: Spoon ⅓ of the batter into a separate bowl and sift in matcha powder and heavy cream. Mix until combined and smooth.
Step 5: Add yuzu spread in a plain batter and mix well.
Step 6: Alternate 2 tablespoons of yuzu and matcha batter into the loaf pan until all batter is added. Tap the loaf pan onto the counter a few times to minimize air bubbles, then gently swirl with a butter knife or a spoon to create a marble look. Don't swirl too much!
Step 7: Bake in a preheated oven for 55-60 minutes or until a toothpick in the center of the cake comes out clean. Allow to cool in the pan for 15 minutes, then remove to a wire rack to cool completely.
Featured Topics