Matcha Edamame Green Onion Dip Recipe
Recipes, Seasonings & Sauces, Matcha, Drinking & Eating
Share: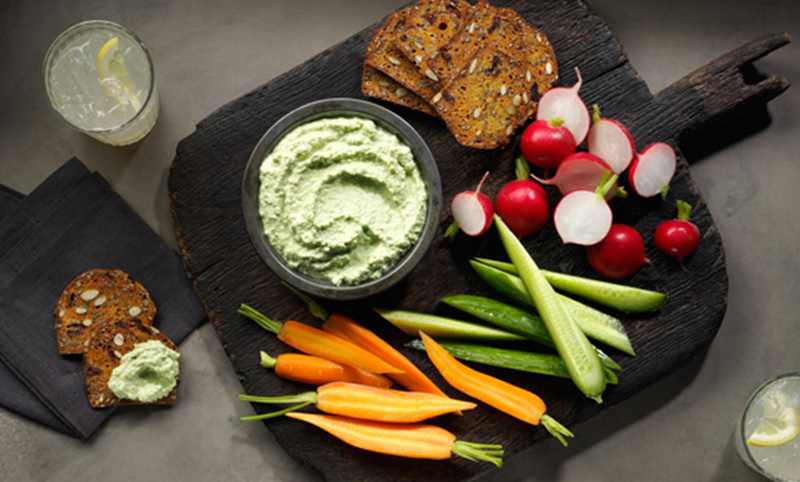 Looking for an easy appetizer idea for your next dinner party? Try this matcha edamame green onion dip you can easily whip up in minutes.
Serves 3-4
Ingredients

1 tsp. Sugimoto Organic Daily Matcha or Ceremonial Matcha
7 oz. container of plain Greek yogurt
4 green onions with tops
1/2 cup cooked edamame beans (shelled)
1/2 tsp fresh lime juice
1/2 tsp sea salt

Step 1: Prepare the Edamame
Steam (5 minutes) and shell edamame bean pods or boil frozen shelled beans; drain and cool.
Step 2: Prepare the Green Onions
Wash and cut green onions into small chunks, using a few inches of the green tops. Put onion chunks and edamame beans into a food processor.
Pulse or process until it resembles a fine meal.
Step 3: Mix
Transfer mixture to a small bowl and add Matcha, yogurt, lime, and salt. Mix well and taste.
Add more salt (and pepper if desired) to taste. Serve with veggies, crackers, chips, etc.
Check out more green tea recipes on our blog and by downloading our free Green Tea and Beyond recipe book.
READ NEXT: Rich And Savory Matcha Mayo Recipe

Featured Topics