Three Teas Umami Seasoning Recipe
Recipes, Sencha, Genmaicha, Hojicha, Drinking & Eating, Seasonings & Sauces
Share: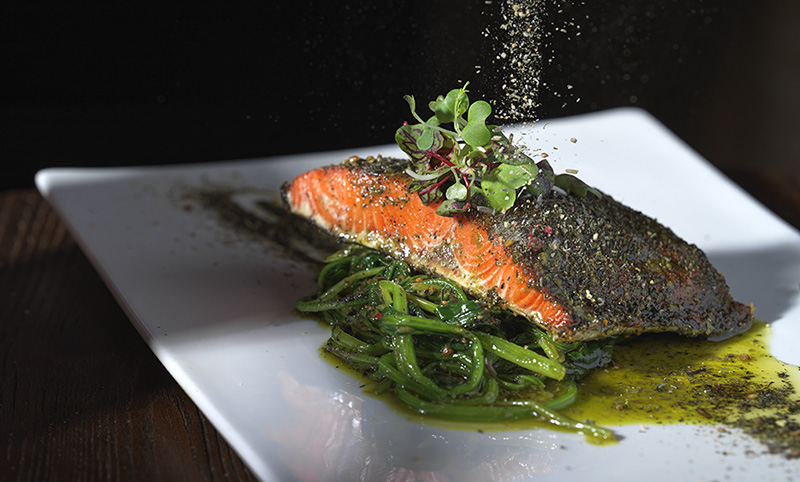 Featuring hojicha, sencha, and genmaicha, this seasoning can be used in savory dishes like salmon or as a roasted cauliflower rub. Here's how to make it.
How to Make Three Teas Umami Seasoning
Ingredients
1 Tbsp Loose Leaf Hojicha
1 Tbsp Loose Leaf Sencha
2 1/2 Tbsp Loose Leaf Genmaicha
1 tsp sea salt
1 tsp black pepper
1 tsp dried dill
1 1/2 tsp garlic powder
Directions
Using a spice grinder, grind all ingredients together until they become a fine powder.
Store in an airtight container in the fridge to preserve freshness.
Check out more green tea recipes on our blog and by downloading our free Green Tea and Beyond recipe book.

READ NEXT: Umami Matcha Salt Recipe
Featured Topics