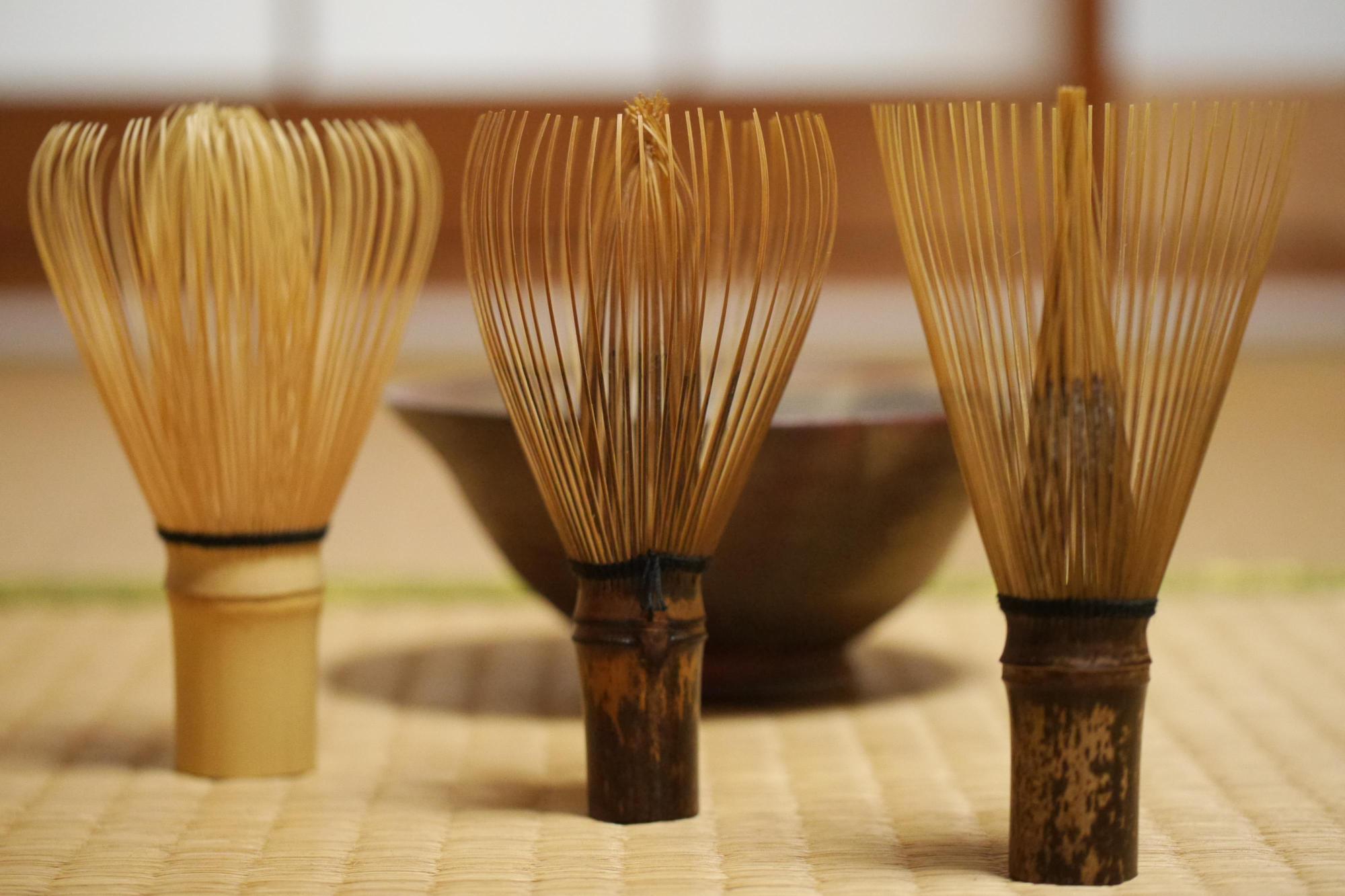 What is a Takayama Chasen?


Matcha is known the world over as a superfood. Rich in antioxidants with a profound earthy umami taste, matcha is a must-have for not only tea drinking, but for culinary recipes as well. Most people don't know about the proper preparation of authentic Japanese matcha. The preparation of matcha is practically an art form. Fortunately, this art form is something anybody can learn. All you need is a few supplies to get started.

First things first: get a Takayama Chasen. A Takayama Chasen is a bamboo whisk made specifically for matcha. The history of the Takayama Chasen goes back centuries. You can find our favorite chasen here. Since matcha is such a fine powder, mixing it with a spoon is no easy task. Japanese tea masters had the same struggle over half a millennium ago.

In the 15th century, Takayama Sosetsu created a bamboo whisk suitable to the new style of the Japanese tea ceremony. Matcha and the new style of bamboo whisk was presented to Emperor Gotsuchimikado. Impressed with the beautiful shape of the chasen, he officially referred to it as the Takaho Chasen. The Takaho Chasen inherited the name Takayama Chasen after several name changes.
Tea Schools and Ceremonies

There are many schools of the Japanese tea ceremony, including Urasenke, Omotesenke, and Mushanokojisenke, to name a few. Each school has a different chasen style, and a chasen-shi (chasen craftsman) creates a chasen to the exact specifications of each school. Urasenke is the most popular and widely known school internationally. This famous Japanese tea school uses a white bamboo with beautifully curved prongs. These particular handcrafted chasens are truly works of art.

In the traditional tea ceremony, there are many tools needed to conduct the ceremony properly. Among them, the chasen is the only tool that is not expected to stand the test of time. As the chasen is used, the delicate bamboo prongs degenerate over time. Traditionally, tea masters put a unique name to the chashaku (bamboo scoop) and the chawan (matcha bowl) to represent the longevity of the tools, but never to the finite chasen. Due to its temporary nature, the chasen is, historically, one of the few tools not given a name.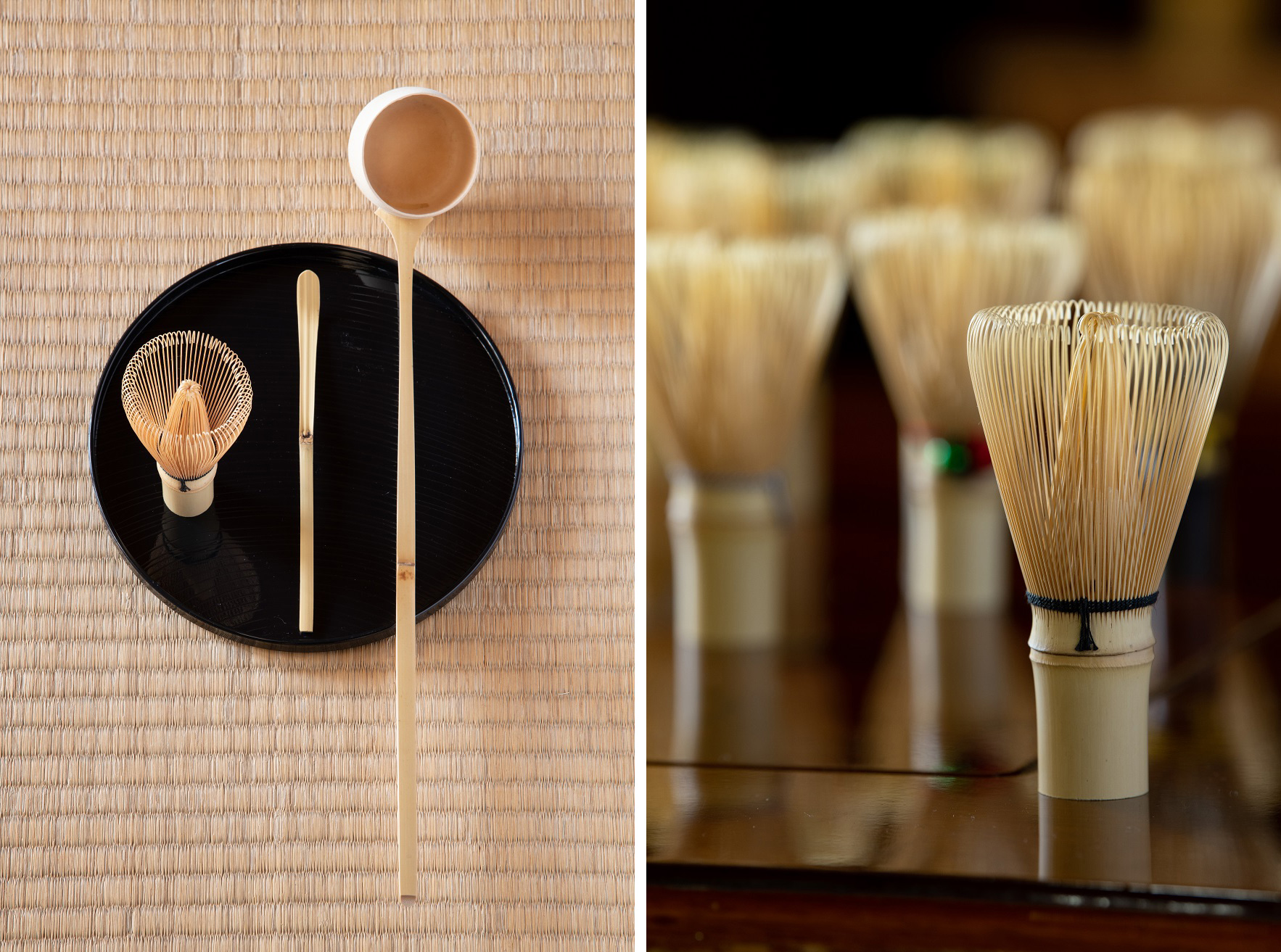 Takayama Chasen in the Modern Day

The modern lifestyle of Japan has made steeping loose-leaf teas or whisking matcha somewhat rare, especially for the younger generation. However, until just 30 years ago, it was a part of regular life, and something common for everyone. Naturally, demand for handcrafted chasens was much higher a generation ago, and Takayama in Nara Prefecture was the epicenter of production.

Today, you can find a chasen just about anywhere in the world. Most of them, however, are not from Takayama, or even from Japan at all. These mass-produced chasens are a far cry from the traditional handcrafted chasens we offer to our customers. A handcrafted chasen is not only a work of art, it creates the best tasting matcha.

Here at Sugimoto Tea, we have a mission to save Japanese tea farmers. In addition, we realized that, just like the farmers, there are many other beautiful traditions that are disappearing in Japan. Today, we are honored to be a supporter of the youngest Chasen-shi in Takayama – Komakichi Kubo. See our next story about this fantastic artisan.

Next Story: Takayama Chasen-shi Komakichi Kubo

Artisanal Craftmanship